Which Brands are Bent on Poking Fun at Apple's iPhone 6 Plus Bend?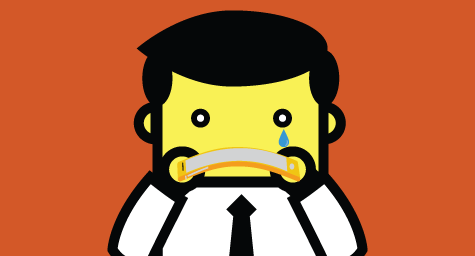 Consumers bent over backwards to get the new Apple iPhone 6, but soon learned that the smartphone may be susceptible to bending under extreme force. Apple and the media quickly set the record "straight" by stating that only nine complaints had been received and that subsequent tests showed that the phones were not as bendable as believed, with Consumer Reports stating that phones could withstand 90 to 110 pounds of pressure before bending. But this didn't stop some brands from having a jab-filled bender on social media over this supposed Bendgate. Imgur.com posted on how big brands were bent on taking out a bite out of Apple.
Fellow mobile makers LG, Samsung, HTC, and Nokia used the bending blunder to promote the resiliency of their own phones.
Our phone doesn't bend, it flexes…on purpose. #bendgate pic.twitter.com/d1DudxDQgf

— LG USA Mobile (@LGUSAMobile) September 24, 2014
Candy brand Kit-Kat joked about their bar's own bent for bending.
We don't bend, we #break. #bendgate #iPhone6plus pic.twitter.com/uippCg4kCi — KITKAT (@KITKAT) September 24, 2014

Pringles proudly cited the natural curve of their chips to show that a bend can make a brand.
Bends rule! #bendgate #hyperbolicparabaloid pic.twitter.com/AlreYLQ6D1

— Pringles (@Pringles) September 25, 2014
And Heineken flexed its manly muscle to tell Apple that a little bend is no big deal.
Dear Apple… #BendGate pic.twitter.com/XJ8zVEUog9 — Heineken NL (@Heineken_NL) September 25, 2014

Keep your finger on the pulse of advertising. Contact MDG today at 561-338-7797 or visit www.mdgsolutions.com.
MDG is a full-service advertising agency and one of Florida's top branding firms. With offices in Boca Raton and New York City, MDG's core capabilities include branding, logo design, print advertising, digital marketing, mobile marketing, email marketing, media planning and buying, TV and radio, outdoor advertising, newspaper, video marketing, Web design and development, content marketing, mobile marketing, social media marketing, and SEO. To discover the latest trends in branding and advertising, contact MDG today at 561-338-7797.