Which Media Metrics Rate Highest Today?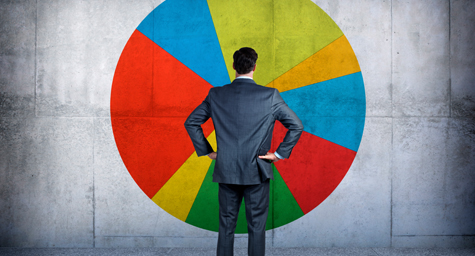 Media planners and buyers have been watching the state of the industry for a common metrics standard that measures across all media. The current mode of metrics is the gross rating point (GRP), which is based on the age and gender demographics historically used for TV ratings and now frequently used to measure digital and outdoor audiences. Soon, Nielsen is expected to debut its Total Audience measurement, which will also use GRPs to measure both owned and earned media. This has left digital marketers with only digital viewability standards to measure their overall impact. With many media professionals saying that all of these metrics are very outdated, how should viewing be measured? Advertising Age shared the latest view on the optimal viewing metrics.
A View of the Metrics Mess
According to many in the industry, the lack of a standard metrics system is partly due to the different metrics required for developing media deals compared to measuring marketing success. Others say that measuring so many media formats takes more than a single system.
Regardless of the reason, media professionals remain unsure of how to measure their audiences. But the fact is that GRPs and CPMs are still the primary ways that TV and much of digital media are bought and sold today. As a result, the media industry has chosen to apply these old metrics to all new media instead of revamping the traditional media marketplace.
The Value of Viewability
One of the top topics of debate has long been viewability. The Media Rating Council's standard for digital viewability measures at least 50% of the pixels of a digital display ad to be in view for at least a second. The standard for video ad viewability is two seconds in view.
This standard was developed to equate digital ads with those on TV, whose standard is counting an impression as simply an ad that a person sees. By establishing this standard, both traditional and digital media can be measured in GRPs.
Unfortunately, some digital advertisers feel that their campaign performance has declined by not counting more fleeting viewer exposure.
Amid such frustration, some marketing professionals have opted for third-party verification of ad viewability. Facebook, Google, and YouTube have all made this move.
For now, GRPs remain the reigning metrics standard and it may be worth it to give them a second look.
Watch what happens in media metrics. Contact MDG.
MDG, a full-service advertising agency with offices in Boca Raton and New York, NY, is one of Florida's top branding firms. MDG's capabilities include print advertising, direct mail marketing, branding, logo design, creative, media buying and planning, radio and TV advertising, outdoor, newspaper, digital marketing, website design and development, online video advertising, infographic development, email marketing, video marketing, mobile marketing, content marketing, social media marketing, paid search marketing, and SEO. To learn about the latest trends in advertising and branding, contact MDG.