Which Media Power Pair Turns Audiences into Advocates for Brands?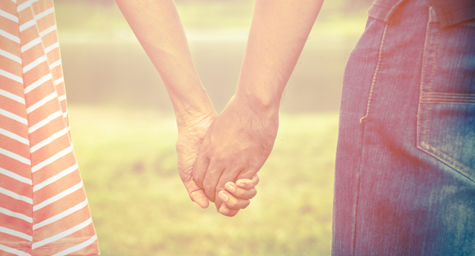 With word-of-mouth emerging as the last word in consumer purchase, brands are continually striving to turn users into endorsers. To help brands increase this advocacy, Nielsen recently researched whether linear TV advertising had any affect on the amount of earned media on Twitter for brands. Their findings showed that savvy promotional integration with TV shows was a brand's link to creating more social media brand advocates on Twitter. Inc.com shared more on how this media connection is the way to build social support.
View the Research
Nielsen discovered this correlation between traditional and social media by examining two advertising campaigns run during popular TV shows.
Researchers first looked at a campaign for a personal care brand comprised of 84 ads run over 24 days of the 2015 season of a pro sports league. When these ads were run during the TV airings, 165 percent more tweets about the brand were sent by tweeting viewers than before the campaign began. And on the day of the sports league's all-star game, there were 779 percent more tweets about the brand from viewers tweeting about the game.
The second campaign analyzed was for an auto company that ran ads throughout the last three episodes of a drama series during a two-week span of April and May last year. The brand featured linear TV advertising, product placement, and exclusive digital shorts displayed on the brand's Twitter page. With this media integration, 352 percent more tweets about the brand were made during these last three episodes than throughout the TV show's hiatus last January.
The study clearly showed that well-executed brand integrations in TV programs led viewers who are active on Twitter to become social advocates for those brands. This means that brands looking to boost their social buzz are most likely to find it in their socially-engaged TV viewers.
Ways Brands Can Make this Research Pay Off
Armed with this insight, brands can optimize their media spend by running ads during certain TV seasons.
To help brands determine which of their TV show sponsorships delivers the most social buzz, experts advise monitoring their social progress during the airings of these shows to determine which strategies earn the most Twitter talk about a brand. Based on these metrics, brands can make the appropriate media adjustments and channel these insights into new campaigns to keep people buzzing about a brand.
Discover what matters in media. Contact MDG.
MDG, a full-service advertising agency with offices in Boca Raton and New York, NY, is one of Florida's top branding firms. MDG's capabilities include print advertising, direct mail marketing, branding, logo design, creative, media buying and planning, radio and TV advertising, outdoor, newspaper, digital marketing, website design and development, online video advertising, infographic development, email marketing, video marketing, mobile marketing, content marketing, social media marketing, paid search marketing, and SEO. To learn about the latest trends in advertising and branding, contact MDG.