Which Social Media Platform Boasts the Wealthiest Users?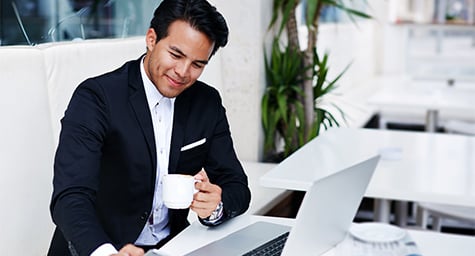 Retailers know that while consumers spend time on social media, they also tend to spend money on the products they see and share. This makes social media platforms direct links to revenue for retailers. As a result, many wonder which platform may pay off the most by possessing the wealthiest users. According to recent research from Adobe Digital Index, the rich spend more time on Tumblr than any other social media platform. AdWeek.com reported on why the wealthy think Tumblr is worth their time.
Research has shown that Tumblr is perceived as more of an exclusive, luxury destination than the all-inclusive Facebook and Twitter platforms. While this may make Tumblr more of a niche network, this also makes it much more lucrative for retailers.
Adobe analysts explained that Tumblr is small but mighty and produces the highest revenue per visit from mobile devices. This is likely due to its user base, which is skewed to young, hip, and well-educated urbanites with more disposable income and a much higher affinity for online purchases.
Platforms to Profit
Consider these figures:
$80,075 is the median household income of Tumblr users
$79,562 is the annual income average for Twitter users
$78,967 is the average yearly income for Pinterest users
$70,124 is the median income for Facebook users
The average revenue per visit generated by a Tumblr referral to a retail site is $2.57 on tablets and 67¢ on smartphones
The average revenue per visit from a Facebook referral is $1.55 on tablets and 42¢ on smartphones
As more and more retailers draw direct traffic from their postings and placements on social media platforms, it appears that a retail referral from a Tumblr link is more valuable and has greater profit potential than one from Facebook, Pinterest, or Twitter. Essentially, the higher net worth of Tumblr users equates to higher earnings for retailers.
Upscale for Retail
In addition to its major impact on sales, Tumblr's other key selling point to retailers and marketers is its high-end user base. So even though Tumblr's user base is smaller than Facebook's billion-plus base, its users are likely to spend more while spending time on the platform.
In fact, a recent brand report by Tumblr revealed that 90 percent of users have been inspired to buy something seen on the site, while more than half of users purchased something displayed on their dashboards. Most importantly, Tumblr users come back for more.
"The customer journey begins on Tumblr with prepurchase aspiration and ends on Tumblr for postpurchase celebration, making Tumblr the ultimate destination for shopping," said Lee Brown, Tumblr's global head of brand partnerships.
Check out the latest statistics in social media. Contact MDG.
MDG is a full-service advertising agency and one of Florida's top marketing and branding firms. With offices in Boca Raton and New York City, MDG's core capabilities include branding, logo design, print advertising, digital marketing, mobile marketing, email marketing, media planning and buying, TV and radio, outdoor advertising, newspaper, video marketing, Web design and development, content marketing, mobile marketing, social media marketing, and SEO. To discover the latest trends in branding and advertising, contact MDG.