Which Social Media Trends Should Brands Be Following?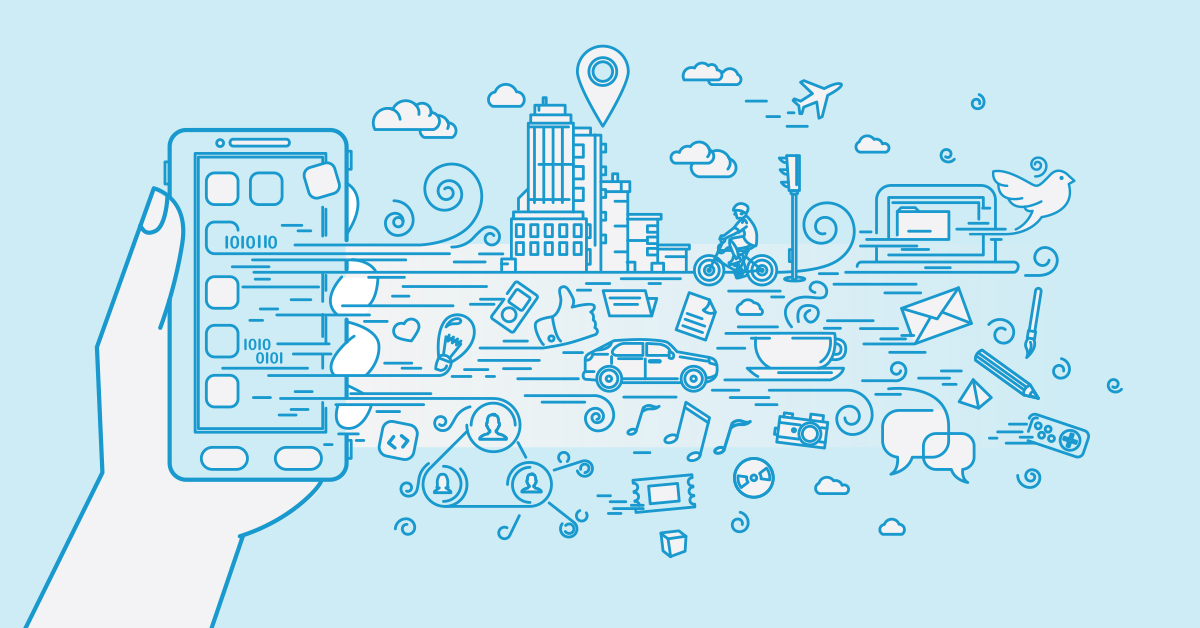 For a while, smart brands have known that social media is a worthwhile way to stay connected to audiences. But with the steady stream of social media platform updates and additions, brands know that it's just as smart to stay connected to the latest changes on these networks to fully leverage their value. And with social leaders like Facebook, Instagram, and Snapchat making it much easier and more efficient for brands to engage with audiences, brands can't afford to be unaware of what's new in social media. Inc.com showed how brands are connecting to today's four biggest social media trends.
1. Social Media Sites Are Advancing Into Content Publishers
While brands once simply created social content and distributed it among many social channels, they're now customizing content for each social platform to engage each particular audience. And now, social media platforms are giving brands more opportunities than ever to share their content. For example, Facebook Pages provides brands with their own virtual microsites to publish content, while Google AMP gives a brand's audience the opportunity to sort through the brand's content without being redirected to its website or abandoning their search. Now that social media is becoming the preferred place for content consumption, brands must start to publish directly on social media sites to maximize their value.
2. Online Communities Are Spreading the Content and Buzz About Brands
With the onslaught of online content, how do audiences know which content and brands deserve their attention? Today, brand advocates are being used to personally promote and recommend a brand's content to audiences. The way to attract a community of brand advocates is by continually creating high-quality, engaging content and distributing it to audiences on the right social channels. Over time, a community of brand advocates will form that will spread the brand's content directly to audiences. Soon, the brand's support will snowball as more audience members become advocates.
3. Chatbots Are Changing Social Media
According to industry experts, chatbots are having a major impact on how brands engage with audiences on social media platforms. Many brands are already experimenting with chatbots by allowing audiences to perform multiple tasks without needing to leave their messaging apps. While it may be hard to fathom the idea of interacting with a robot, it's where the world of social media (at least in some part) is heading, so brands should get prepared for this new social order.
4. Live Video Makes Real-Time Brand Connection a Reality
Today, consumers want to feel more connected to their favorite brands. Now that content can be published in real-time via live video, audiences are able to have a direct connection to the brands they love and the people behind those brands. Thanks to tools like Snapchat, Instagram Live, and Facebook Live, which showcase a brand's live videos, audiences have plenty of places to get up close and personal with the brands they prefer. But before a brand leaps into live video, it's important to learn the basics and explore its proper use in social media engagement.
Follow what's new in social media. Contact MDG.
MDG, a full-service advertising agency with offices in Boca Raton and New York, NY, is one of Florida's top branding firms. MDG's capabilities include print advertising, direct mail marketing, branding, logo design, creative, media buying and planning, radio and TV advertising, outdoor, newspaper, digital marketing, website design and development, online video advertising, infographic development, email marketing, video marketing, mobile marketing, content marketing, social media marketing, paid search marketing, and SEO. To learn about the latest trends in advertising and branding, contact MDG.