Why B2B Brands Should Get On Board with Pinterest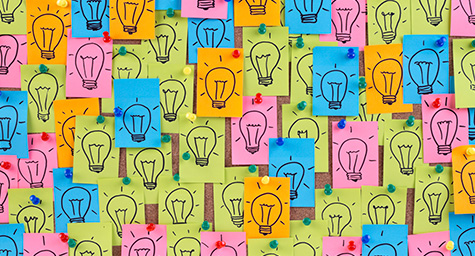 While LinkedIn has long been linked to professional social media, other social networks can also work for B2B brands. Pinterest is a prime example of a popular social media platform that can also mean business for brands. Pinterest's focus on discovery makes it more of a tool for self-exploration than a means for social interaction. With Pinterest users actively searching for things that pique their interest, B2B brands have a captive audience for their various products and services. Savvy brands know the potential of adding Pinterest to their content marking strategies and are already on the network. In fact, 67% of pins are comprised of branded content. Smartblogs.com featured more on why Pinterest works for B2B brands.
"B2B brands are part of the way people live on Pinterest," said Pinterest Head of Brand Strategy Kevin Knight. "It's a tool people use to plan their lives. Many millions are using it to make their careers better and make their businesses more successful."
While B2B brands may have the perception that Pinterest is just for consumers, they need to realize that many of its users are operating small businesses or writing widely read blogs, in addition to making consumer purchases. And with one-third of U.S. Millennials active on Pinterest today, the network offers exposure to a whole new generation of business leaders and leads.
B2B brands can get started on Pinterest by simply pinning content from their website. Then, this pinned content needs to be promoted to interest others users and entice them to pin it to their boards. At various intervals, it's wise to analyze progress and optimize accordingly.
To provide B2B brands with insight on their Pinterest performance, the network offers an analytics tool for tracking where users pin their branded content. This can provide a wealth of information on the impact of their content marketing.
It's important to realize that Pinterest is different than other social networks. Brands on Pinterest should focus on developing content that users want to share, instead of trying to get more followers. Another big distinction is that other social networks feature what's happening in the moment, but Pinterest is about planning for the future.
Learn more about the business of content marketing. Contact MDG today at 561-338-7797 or visit www.mdgsolutions.com.
MDG, a full-service advertising agency with offices in Boca Raton and New York, NY, is one of Florida's top branding firms. MDG's capabilities include print advertising, direct mail marketing, branding, logo design, creative, digital marketing, media buying and planning, radio and TV advertising, Web design and development, online video advertising, email marketing, content marketing, search marketing, social media marketing, and SEO. To learn about the latest trends in advertising and branding, contact MDG today at 561-338-7797 or visit www.mdgsolutions.com.