Why B2B Marketing Strategists Should Bank on Millennials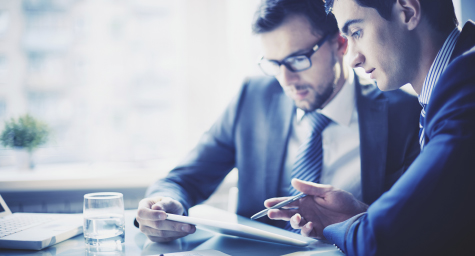 Millennials are coming up the corporate ladder, which is making them the up-and-coming buying base for B2B marketers. Today, Millennials make up 46% of potential B2B buyers, making them the largest generational group in the market for B2B products. This business outlook was revealed in a new study from Google and Millward Brown Digital research, which noted an almost 20% increase since 2012 in the number of Millennials browsing and buying B2B products. AdAge.com posted more on why B2B marketing experts should strive to keep the company of more Millennials.
The Corporate Shake-Up
This emerging Millennial influence is attributed to the emergence of young adults in the business world, as well as the retirement of more and more Baby Boomers. Basically, Millennials are now taking the place and the office space of these older buyers.

The Executive Move to Mobile
The digital direction of business is causing a shift in B2B buying behavior as mobile is making more of an impact in decisions. In 2014, 34% of B2B decision-makers used mobile devices in every stage of the purchase process. This was almost double the rate of 2012. Researchers say that one of the reasons for the rise is the shift to using mobile devices to buy, instead of just browse.
Another reason that mobile is working its way into B2B buying is that research has moved to the workplace. According to the study, almost 50% of B2B mobile research was conducted while buyers were at work.
The Business Value of Video
Last year, 70% of B2B buyers used online videos for all stages of product research. This equated to 895,000 hours of YouTube videos viewed from leading B2B brands—a 25% increase in B2B video viewing since 2012.
The bottom line is that Millennials are moving up in business and should be moved up to a top priority for B2B brands.
Keep up with the day-to-day business of B2B marketing. Contact MDG.
MDG, a full-service advertising agency with offices in Boca Raton and New York, NY, is one of Florida's top interactive agencies and branding firms. MDG's capabilities include print advertising, direct mail marketing, branding, logo design, creative, media buying and planning, radio and TV advertising, digital marketing, website design and development, online video advertising, infographic development, display advertising and retargeting, mobile marketing, email marketing, content marketing, lead generation, online reputation management, social media marketing, and SEO. For the latest trends in advertising and branding, contact MDG.