Why Businesses Should Go Social To Regain Their Online Identities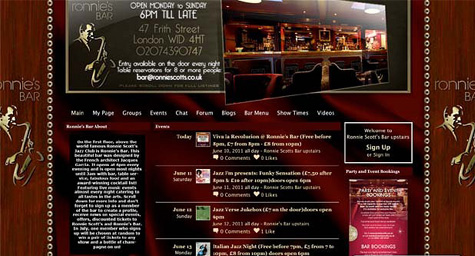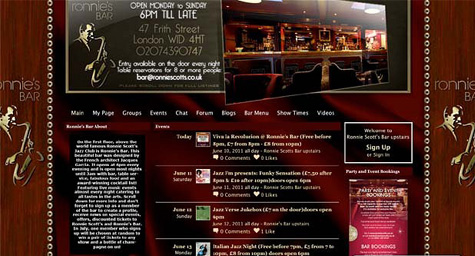 With nearly 130 million websites—and most of them using decade-old technology—too many companies are relying on outdated online communication to attract today's tech-savvy generation of social Web users. The Telegraph recently interviewed Jason Rosenthal, chief executive of website creation firm Ning, about the need for businesses to develop social communities in order to reach consumers whose lives are increasingly involved in social media.
Ning was founded in 2004 by high-profile Internet entrepreneur Marc Andreessen as a company that created secondary microsites with social features for larger brands. Ning has evolved to help businesses create multifaceted social communities through online content such as blogs, videos, and live-streaming technology. Today the company counts 90,000 customers using websites with Ning technology.
Mr. Rosenthal recalled the indifference that Ning faced in the beginning. "We went around telling companies of all sizes that they needed to build their own site and be in charge of their own identity online. But most of them laughed and said they had their own 'channel' on AOL so why would they need their own site? Fast forward to now and most businesses have accepted the facts and created a web presence – but now those sites need modernizing and the social elements of the web added in."
He stated that most businesses currently think it's too difficult or expensive to go social, but that the entire Internet will be rebuilt around social and mobile within the next five years.
To make a website "social," Mr. Rosenthal explained that it involves adding six features: forums, blogging, group functionality, photo-sharing tools, video capability, and events pages. He said that these elements can be easily introduced on any existing website. He added that that more companies are realizing that social features can maximize their opportunities as consumers increasingly turn to social and mobile resources as their primary and most powerful means of communication.
MDG, a full-service Florida advertising agency with offices in Boca Raton and New York, NY, specializes in developing targeted Internet marketing solutions, exceptional creative executions and solid branding and media buying strategies that give clients a competitive advantage.Our core capabilities include print advertising, branding, logo design, creative, digital marketing, media planning and buying, TV and radio advertising, public relations, Web design and development, email marketing, blog development, social media marketing and SEO. View MDG's creative marketing portfolio.