Why Content Marketing is the Last Word in Engagement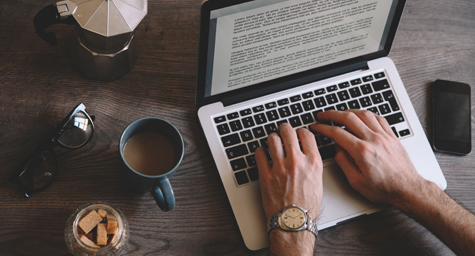 Content marketing has captured the minds of marketers, but does it capture the attention of consumers? Yes, according to a recent analysis of NewsCred data on content published on hundreds of marketers' websites, which revealed how content marketing articles can be extremely effective at gaining consumer attention and engagement. In fact, content marketing articles were found to have higher engagement rates than both standard display and social newsfeed ads. But not all content marketing articles and strategies are created equal, with some proving to be much more powerful and valuable. Forbes.com summarized the data to show which content marketing tactics captured the greatest response and results.
The Story on Content Marketing
While marketers traditionally relied on publishers and media companies to distribute their ads and content, the dawn of the digital age made marketers realize that they could eliminate these media sources and capture consumer attention on their own by presenting their advertising as content. This strategy became known as content marketing. Surprisingly, this tactic is nothing new and has actually been around for more than 100 years. Creating their own content lets marketers control the consumer relationship and display their message to consumers on multiple distribution channels. When performed properly, content marketing drives repeat consumer visits, interest, and purchase.
According to data, senior executives believe that content marketing offers outstanding benefits. The respondents named the following as its greatest rewards:
56% stated higher engagement and response rates.
47% cited more relevant and timely consumer interactions.
44% named greater brand affinity and consumer word-of-mouth.
43% claimed consumer conversion.
43% named more-persuasive communication.
40% cited consumer conversion, along with better brand recall.
40% replied better brand recall.
Channeling the Best Content Distribution Channel
Most brands rely on several channels for distributing their content. Yet NewsCred data revealed that the distribution channel only has a minor effect on engagement rates. But the primary distribution channel does have a major impact on the total number of visits that an article receives, with email resulting in the highest amount of content viewing, followed by paid distribution via referral, social, and other sources. This showed that email remains an extremely effective distribution channel and should be included in content marketing strategies.
Higher-Quality Content for Higher Quantity of Engagement
When comparing the impact of licensed articles to a brand's original content, the research showed that licensed articles earned higher engagement rates than a brand's original content on every distribution channel. This was attributed to the higher-quality journalism of licensed articles, which showed the importance of quality content, which is often lacking in typical marketing blog articles. But if a brand is able to deliver the same professional level of content in their original articles, then they can earn similar reader engagement.
Keep up with the latest trends in content marketing. Contact MDG.
MDG, a full-service advertising agency with offices in Boca Raton and New York, NY, is one of Florida's top branding firms. MDG's capabilities include print advertising, direct mail marketing, branding, logo design, creative, media buying and planning, radio and TV advertising, outdoor, newspaper, digital marketing, website design and development, online video advertising, infographic development, email marketing, video marketing, mobile marketing, content marketing, social media marketing, paid search marketing, and SEO. To learn about the latest trends in advertising and branding, contact MDG.