Why Every Small Business Needs a Local SEM Strategy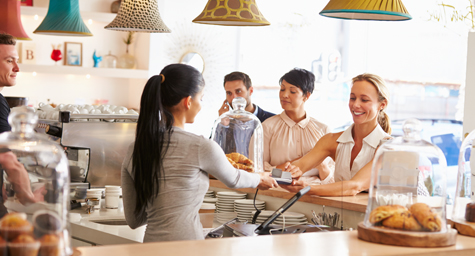 According to a recent survey by BrightLocal, 89% of marketing professionals focused on optimizing local businesses' search efforts expect to grow their revenue in 2016. A staggering 72% plan to recruit more staff, as a response to the overwhelming demand for small business search marketing services. But what exactly is fueling the rapid growth in search engine marketing spend? Have small businesses realized that developing a localized SEM strategy is an essential investment? Or, have they felt the increased pressure to remain visible online as consumers switch to an increasingly mobile-focused search experience?
The data doesn't lie, and suggests that the principal reason for increased SEM spending is the rise in smartphone usage to conduct searches. Research from Google claimed that 88% of consumers in the United States now use a smartphone to conduct online searches, and that more than half of those queries have local intent.
These queries on mobile phones are conducted all over, including at home (53%), while on the go (51%), and in stores and malls (41%). With as much as 56% of smartphone searches performed on the go, there's a tremendous opportunity for local businesses to engage consumers when and where they're looking for a service or product from a nearby business.
These motivated local shoppers are conducting smartphone searches throughout the purchase process, and especially toward the latter part of the funnel. Some 50% of local smartphone searchers make it into a store, which indicates that they use tools like Google when seriously interested in finding, evaluating, and selecting a business.
For small businesses, this is a huge opportunity; by presenting SEM ads to consumers who have intent to purchase or visit a location, brick-and-mortar establishments stand to benefit from increased foot traffic and, ultimately, revenue.
While the fundamentals of local SEM are not complicated, an effectively localized SEM strategy must be sophisticated enough to maximize impact and spend effectiveness. This requires the use of advanced ad targeting features to engage a specific audience within a particular geography.
Effective use of AdWords' targeting features is important because consumers have little patience for irrelevant search ads, especially while on the go and using their mobile phones. People want results that match their intent and present stores nearby, which is why four out of five people say they want local ads served based on their city/zip code/surroundings.
A segmented and meticulously crafted local SEM strategy has become a critical investment for local businesses, largely because Google has enabled functionality specifically to accommodate small business. For example, Google ad extensions allow businesses to include actions directly in ads, such as dialing a phone number or opening a map app. Utilizing these opportunities can significantly boost engagement, as approximately 68% of local searchers say they've used the "get directions" or "call" button included in search ads.
Properly targeting and crafting search ads may sound daunting, but the potential ROI derived from an effective local SEM campaign is tremendous. SEM has the highest ROI of any marketing channel because it can be targeted, measured, scaled, and refined. The ability to geo-target ads and deliver them based on intent-focused queries, as well as past user behavior (as is the case with RLSA functionality), means that every dollar goes toward reaching a motivated audience. Furthermore, AdWords provides sophisticated analytics tools that allow advertisers to strategically refine ad campaigns to maximize conversion.
The bottom line is that localized SEM allows small businesses to reach and engage hyper-local audiences without breaking the bank on marketing spend. This translates to new customers, stronger brand visibility, and direct engagement with a target audience. While AdWords is only one platform within a myriad of CPC providers that support the growth of local businesses, it's the only resource that provides advertisers with the resources to reach the largest audience of search users. In the context of local SEM success, every small business needs an AdWords strategy to grow their business.
Keep up with the latest trends in local SEM marketing. Contact MDG today at 561-338-7797 or visit www.mdgsolutions.com.
MDG, a full-service advertising agency with offices in Boca Raton and New York, NY, is one of Florida's top branding firms. MDG's capabilities include print advertising, direct mail marketing, branding, logo design, creative, media buying and planning, radio and TV advertising, outdoor, newspaper, digital marketing, website design and development, online video advertising, infographic development, email marketing, video marketing, mobile marketing, content marketing, social media marketing, paid search marketing, and SEO. To learn about the latest trends in advertising and branding, contact MDG today at 561-338-7797 or visit www.mdgsolutions.com.