Why Facebook Is A Leading Link For Attracting Employees And Customers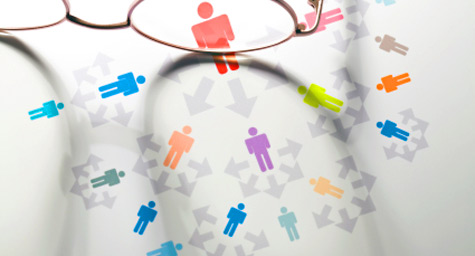 Social media has been rapidly expanding its role in companies. Beyond serving as a way to connect with customers, human resources professionals are now employing it to recruit talent and marketers are constantly developing creative social initiatives to entice new consumers. While there are numerous social media channels with differing capabilities, Mashable.com explained why Facebook has become the favorite for finding fresh staff and new audiences.
According to a global study by online recruitment lab, PotentialPark, recruiters prefer interacting with recent graduates and students through Facebook rather the professional network of LinkedIn. Recruiters admitted that they preferred to use LinkedIn when hand-picking executives, but that Facebook was the ideal place to scout for young talent.
Ironically, job candidates are wary of connecting with recruiters on Facebook since there is the issue of personal privacy. Yet this hasn't stopped recruiters from steadily using Facebook to seek out these young potential employees. Marketers agree that Facebook's domination of the social media arena makes it the most advantageous channel for appealing to new consumers.
Both recruiters and marketers have become big fans of Facebook for these purposes, and the following reasons explain why.
1. Free to Use – Social media has become a popular way for companies to maximize their reach, for minimal or no cost.
2. Enhanced Engagement – Facebook's format encourages personal interaction, while professional networks like LinkedIn are designed more for posting positions or citing qualifications, and ultimately demand direct efforts to establish communication.
3. More People – Facebook now has 800 million members worldwide, which is more than the six times the membership of LinkedIn. In addition, the majority of people already have personal pages on Facebook, while fewer take the time to develop a separate professional presence on business networking sites.
4. Better Branding Benefits – Facebook offers potential consumers and employees the "big picture" of a brand's personality, from its product information to consumer activities to talent recruitment. Other social media channels don't offer such an all-inclusive format.
Facebook has the clear advantage when it comes to bringing in both talent and consumers, which is keeping the social network growing stronger and larger each day.
If you're interested in leveraging social media to expand your reach, contact MDG today.
MDG, a full-service Florida advertising agency with offices in Boca Raton and New York, NY, specializes in developing targeted Internet marketing solutions, exceptional creative executions and solid branding and media buying strategies that give clients a competitive advantage. Our core capabilities include print advertising, branding, logo design, creative, digital marketing, media planning and buying, TV and radio advertising, customer relationship management, inbound marketing programs, public relations, Web design and development, email marketing, social media marketing and SEO. View MDG's creative marketing portfolio.
Read more at Mashable.com.