Why Facebook Live Is a Healthy Move for Healthcare Marketing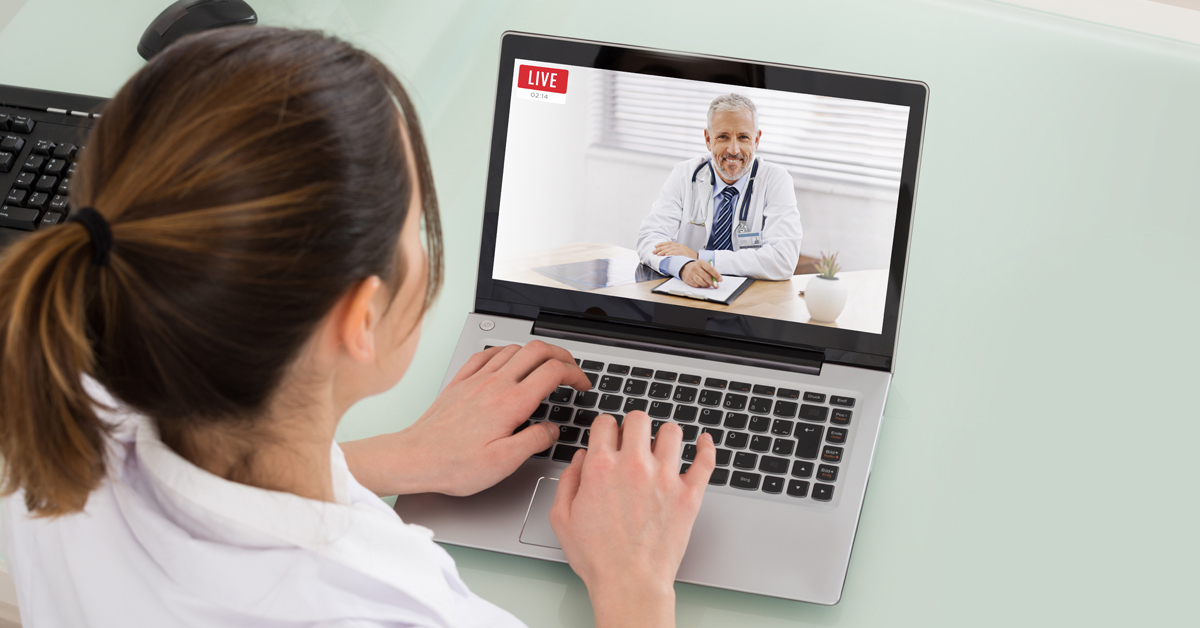 While most healthcare brands have been hesitant to get involved with online video streaming, Facebook Live may be the remedy to their uncertainties. While Twitter pioneered the concept of streaming personal video with its Vine six-second videos, followed by it's Periscope live streaming app, it appears that Facebook is on the verge of popularizing personal video with Facebook Live. eConsultancy shared more on why Facebook may be just what the doctor ordered for healthcare marketing.
Facebook Is Putting Its Heart into Personal Video
Facebook founder Mark Zuckerberg is focused on making Facebook Live a part of our daily lives. He has already invested $50 million in contracts to encourage publishers and celebrities to begin using the feature. This huge investment has made Facebook a major threat to competitors like Twitter's Periscope and Google's YouTube, yet it's what the concept demands to get the exposure it deserves.
Through Facebook's partnership with ABC News, Facebook Live was recently used to broadcast the three recent presidential debates and averaged an impressive eight million viewers. In contrast, YouTube only drew less than three million viewers, while Twitter had fewer than one million.
New Event Tools Help Brands Feel Better About Online Video
The early success of Facebook Live is already enticing major brands. For instance, the popular Real Madrid soccer team brought its club TV channel to Facebook Live, which is bringing in around 110 million video views. Additionally, the Atlantic 10 athletic conference has announced plans to air 15 basketball games on Facebook Live throughout the year. While more and more brands are realizing the potential of Facebook Live for broadcasting, experts say that its real value is for brand marketers striving to grow their customer relationships and target market relevance.
So what's been bringing brand attention to Facebook Live? In recent months, Facebook has expanded many of its video formatting features to include those that name brands require for their videos. And over the last few months, Facebook has introduced new features specifically for brand events. With these features, brands hosting events are now able to create links for them up to a week in advance, which allows them to be embedded in blog posts, social media ad links, and other forms of marketing. Another new feature lets video viewers receive a one-time notification that an event is about to start streaming. And as audiences arrive for viewing, Facebook offers a lobby experience that allows events to delay beginning until the entire events audience is in place. All of these efforts have made Facebook Live ideal for the healthcare industry.
How Healthcare Is Waking Up to Personal Video
Some tech-savvy hospitals have already capitalized on the value of personal videos on Facebook Live and are building enormous engagement. These early-adopters include healthcare leaders like The Mayo Clinic and UNC Healthcare, as well as many others of every size and scope. The results speak for themselves:
2,576% increase in average weekly reach.
480% rise in daily interactions.
140% jump in Facebook Page Likes.
75% more page Likes during the initial six months.
Facebook Live allows healthcare professionals to show their personal side. As a result, it's starting to become popular with all levels of clinical staff who are now using online video to reach patients and supporters in a friendly, approachable way. And some doctors are asking to host regular video sessions because this offers personal exposure to many people at once.
If Facebook keeps developing valuable tools for organizing, publicizing, and capturing live events, then Facebook Live should be considered an outstanding opportunity for healthcare brands to increase engagement.
Check up on what's new in healthcare. Contact MDG.
MDG, a full-service advertising agency with offices in Boca Raton and New York, NY, is one of Florida's top healthcare marketing companies and branding firms, whose healthcare clients include Dental Care Alliance, MDVIP, Max Planck Florida Institute, HCA East Florida, Primary Pharmaceuticals, and MD Now. MDG's core capabilities include branding, logo design, print advertising, digital marketing, mobile marketing, email marketing, media planning and buying, radio and TV advertising, outdoor, newspaper, video marketing, infographic development, website design and development, content marketing, social media marketing, and SEO. To learn more about the latest trends in healthcare marketing, contact MDG.