Why Healthcare Marketers Must Treat Women's Perspectives as a Priority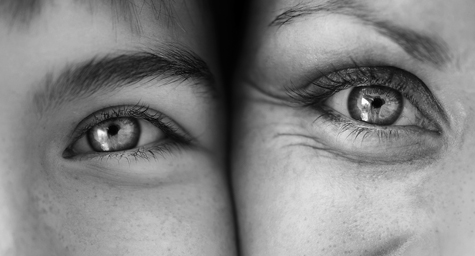 Today, women are dispensing most of the healthcare and wellness decisions for their families and themselves. According to a 2015 study by GreyHealth Group (GHG), women are making the health decisions 94% percent of the time. With women serving as the dominant decision-makers on health at home, healthcare marketing professionals need to consider a woman's experience and outlook when developing their advertising campaigns. To convey the right ways to approach and appeal to women, Adweek.com featured industry insights to help healthcare marketers tend to this target audience.
Over the last few years, the rise in female decision-makers and abundance of accessible healthcare information has led to a shift in healthcare marketing angles. Instead of only focusing on immediate benefits, campaigns have become more specific and holistic. Messages now emphasize the value that products and services provide over time. This approach is especially meaningful to women, who often care as much about the long-term as the short-term benefits.
Women Care About Healthcare
And fortunately for marketers, women appear to warmly embrace healthcare and be much more responsive to messages than men. To reach this captive audience, healthcare marketing experts must strive to drive and invoke women's curiosity in a relevant and meaningful way. They must also respect women's knowledge and keep messages simple, rather than basic.
Most importantly, healthcare marketers need to promote and conduct conversations with consumers. Women especially appreciate marketers that provide important health information in a knowledgeable, transparent, and friendly manner that helps them make informed decisions.
A prime example of this tone is GHG's recent campaign for Pfizer's Trumenba vaccine that protects against meningitis B for teens and young adults. When developing the campaign, the company stayed aware of mothers' influential role in their teen's healthcare decisions. Rather than fostering fear, the campaign used a friendly, positive tone to teach teens and moms about the spread of meningitis B. This shifted the tone away from risk and toward the simple solution.
The Right Remedy for Marketing to Women
Helping women proactively find straightforward solutions is an approach that's proving to be successful for many healthcare brands. Their aim has been empowering women with knowledge and confidence to make informed decisions for themselves and their families.
But this approach demands a solid understanding of women's healthcare wants and needs in their pursuit of health and wellness, followed by a meaningful explanation of how a brand's products and services can meet women's personal goals. This requires that marketers place more priority, time, and investment into discovering what matters to women in healthcare, along with how a brand can help women keep their families healthy and happy.
Keep your finger on the pulse of why women matter in healthcare marketing. Contact MDG.
MDG, a full-service advertising agency with offices in Boca Raton and New York, NY, is one of Florida's top healthcare marketing companies and branding firms, whose healthcare clients include Dental Care Alliance, MDVIP, Max Planck Florida Institute, HCA East Florida, Primary Pharmaceuticals, and MD Now. MDG's core capabilities include branding, logo design, print advertising, digital marketing, mobile marketing, email marketing, media planning and buying, radio and TV advertising, outdoor, newspaper, video marketing, infographic development, website design and development, content marketing, social media marketing, and SEO. To learn more about the latest trends in healthcare marketing, contact MDG.