Why Hotel Brands Must Make Room for Reviews to Bring in Bookings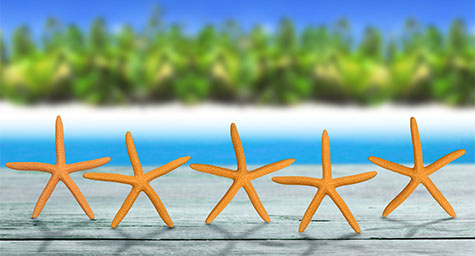 For those who thought that hotel reviews were reserved for online review sites, think again. Today, luxury hotel brands are showcasing guest reviews right on their hotel websites. The primary reason these hotels are posting reviews about their physical properties directly on their digital properties is to meet the growing consumer demand for personal accounts of the hotel experience. According to TripAdvisor, 89% of travelers say that reviews are influential. And more than half of consumers will ignore a property if reviews are unavailable, reports Web in Travel. So since so many travelers actively look for reviews before they book, hotel brands should reserve a place for consumer reviews directly on their Web sites. In addition to helping hotels retain control of their brand image, reserving a section for guest comments can drive the heavy review-searching traffic straight to the hotel's website instead of other online review options, which can help them regain any digital ground lost to these rival review boards.
To show brands the best ways to use these consumer reviews to enhance their hotel marketing efforts, LuxuryDaily.com prepared a suite of strategies.
Pack In Plenty of Reviews – Research reveals that a certain volume of reviews must be reached before viewers will trust them. Too few reviews either aren't persuasive or make them appear slanted toward the positive. But by posting a large amount and array of consumer reviews, hotel brands can touch on many topics of interest and gain credibility with consumers. This is why hotels should have a generally uncensored review policy.
Make Negative Reviews Into Positive Changes – Rather than viewing poor reviews as a problem, see them as guides to solving the actual problems that led to the negative comments. They can alert a brand to unknown issues and inefficient practices that, once made better, will benefit the brand. And hotels should post these negative reviews, yet highlight how the hotel rapidly responded and remedied the issues. Experts agree that a timely and caring response can completely negate a negative review in the minds of consumers.
Reserve a Place with Major Metasearch Players – As hotels vie with OTAs and Google for metasearch dominance, the best way for hotel brands to stay relevant is to invest in the big metasearch sites like Kayak and TripAdvisor. According to Revinate, TripAdvisor rules the review landscape with 43% of consumer reviews among OTAs for luxury hotels, as well as reviews for 100% of luxury hotel brands and an average of 746 reviews per property. And consumers love the convenience of these metasearch engines, which is why they've rapidly become a first-stop or even one-stop source for travelers. As a result, brands that take top placement in these metasearch engines see a significant rise in website traffic.
Welcoming consumer reviews onto a hotel's website can deliver the following benefits:
A hotel brand can maintain control of its brand image and online presence.
Hotels can redirect Web traffic to their proprietary websites to regain digital dominance over general online review sites.
Most importantly, hotels can connect directly with travelers and build better consumer relationships.
Stay in touch with what's happening in hotel marketing. Contact MDG today at 561-338-7797 or visit www.mdgsolutions.com.
MDG, a full-service advertising agency with offices in Boca Raton and New York, NY, is one of Florida's top hotel marketing companies and branding firms. MDG's core capabilities include advertising, branding, logo design, creative, infographic development, digital marketing, creative media planning and buying, radio and TV advertising, Web design and development, email marketing, content marketing, social media marketing, and SEO. To stay on top of the latest trends in hotel marketing and advertising, contact MDG today at 561-338-7797.