Why Lead Generation Is a Leading Factor in B2B Marketing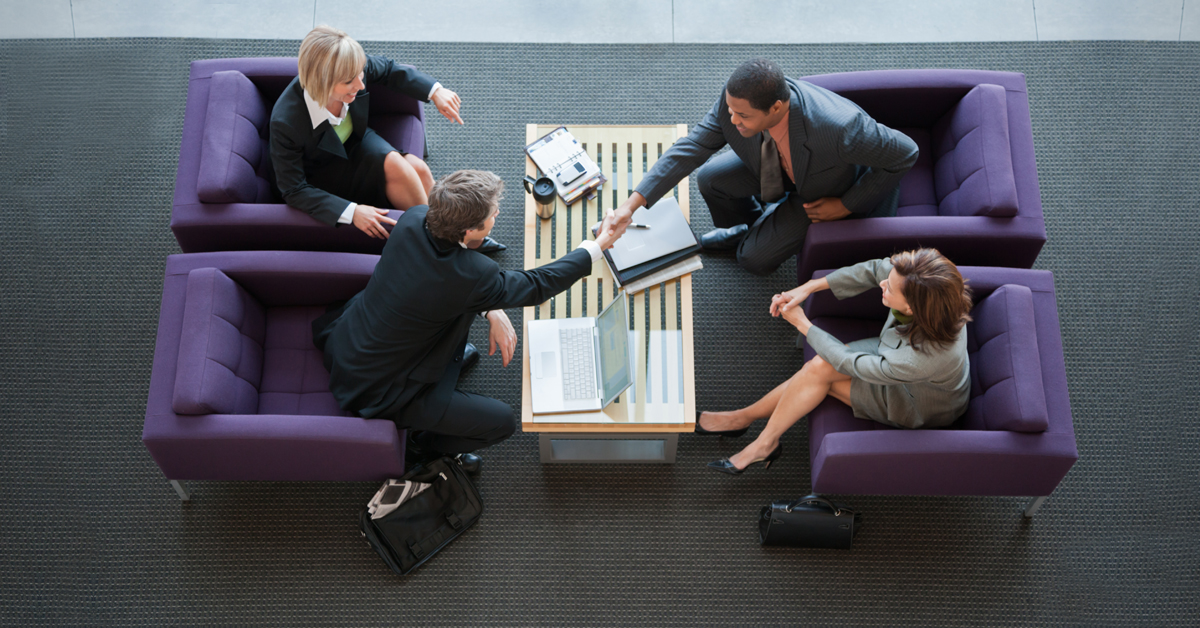 Today, many B2B marketers are finding that lead generation tactics are a very effective way of directly connecting with prospects. Acquiring leads has long been one of the primary goals of marketers, as it's the route to sales and success, but it can be notoriously difficult to accomplish. But now, many B2B marketers are overcoming their lead acquisition obstacles by using lead generation tactics to connect with prospective buyers, collect their personal data, and convert them into customers. The beauty of lead generation is the way it helps in locating qualified prospects who demonstrate a direct interest in a product, service, or company. While lead generation is used in both B2B and B2C marketing, it's especially important in B2B marketing due to the time-consuming and complicated nature of its purchasing cycles and the decision-making process. No wonder marketers usually spend many weeks or more carefully nurturing leads in the hope of bringing them to conversion. So what has made lead generation into a powerful, proven, and profitable tactic for B2B marketers? Take a closer look at the many ways that lead generation is making acquiring new business a pleasure.
Lead Nurturing Programs Are Acquiring a Following
Lead generation is nothing new, but it's finding a new appreciation among B2B marketers. Today, lead nurturing programs are gaining strong interest for the way they maximize both the volume and quality of prospects. According to eMarketer, a number of recent studies have shown how B2B marketers are finally realizing the many business benefits of lead generation efforts. For instance, a July 2016 study conducted by Salesforce's Pardot and emedia found that B2B marketers are seeing real results from their lead nurturing programs, as shown in the following findings:
36% of B2B marketers said lead generation was helpful because it brought in a greater volume of leads.
26% reported that lead nurturing programs eased segmenting based on consumer behaviors and interests.
26% claimed it improved their overall ability to segment and target prospects.
And this wasn't the only study that showed the growing support for lead generation. The 2017 Lead Generation to Increase Conversions by Ascend2 and its research partners revealed that the leading goals of B2B marketers revolved around leads, including:
77% focused on improving the quality of leads.
50% were mainly interested in acquiring new customers.
41% were concentrating on improving the quantity of leads.
Getting Down to Business About B2B Lead Generation Priorities
Lead generation yields many business benefits, but marketing executives consider some to be higher priorities than others. According to MarketingSherpa data shared by Marketo.com, these lead generation priorities were deemed the most important:
52% said attaining or increasing measurable ROI.
51% cited optimizing the marketing and sales funnel.
51% were focused on acquiring greater insight into the audience.
47% had the goal of maximizing the customer lifecycle.
29% were concerned with implementing lead tracking systems.
22% wanted to show marketing's contribution to the revenue stream.
Lead Generation Tactics Converting B2B Marketers
There are many powerful tactics being used by B2B marketers in their lead generation strategies. The Ascend 2 report found that these marketers deemed the following lead generation activities to be the most effective:
45% specified content marketing.
45% named email marketing.
39% said social media marketing.
38% cited search engine optimization.
30% believed in online or paid search advertising.
29% trusted webinars and virtual events.
According to marketing experts, determining the priority of tactics for lead generation requires striking a delicate balance between a tactic's overall effectiveness and how difficult it is to execute. Tactics can only be successful if an organization has the resources needed to execute them well.
Yet, unfortunately, proper execution was a challenge faced by a majority of B2B marketers due to a lack of resources in time, knowledge, staffing, budget, or high-quality data. This has led 80% of organizations to outsource either some or all of their lead generation activities. Many marketers reported that they were more likely to seek outside assistance for the more time-consuming and complex lead generation tactics.
Most B2B Marketers Sold On Content Marketing for Lead Generation
While content marketing has been popular for many years, B2B marketers are finding that it's extremely effective for driving leads to businesses. In fact, 89% believed that the effectiveness of lead generation is currently increasing. The Ascend2 survey also found that marketers were achieving their lead generation goals by developing the following content marketing materials:
61% were producing webinars.
58% were creating white papers.
44% were using case studies.
32% were writing blogs.
29% were filming videos.
25% were using infographics.
Since effective content marketing is one of the more difficult tactics for B2B marketers, it's one of the areas most frequently outsourced. In fact, nearly 75% of marketers reported outsourcing either all of their content marketing work or using some combination of outsourcing and in-house resources for content creation.
Lead Generation Takes Care of Business in Acquiring B2B Customers
Marketing experts agree that lead generation has become one of the top ways to reach qualified prospects and drive them toward conversion. As numerous studies have shown, simply embracing and implementing lead generation tactics can lead B2B marketers to unlimited results and revenue.
Learn more about the impact of lead generation in B2B marketing. Contact MDG.
MDG, a full-service advertising agency with offices in Boca Raton and New York, NY, is one of Florida's top branding firms. MDG's capabilities include print advertising, direct mail marketing, branding, logo design, creative, media buying and planning, radio and TV advertising, outdoor, newspaper, digital marketing, website design and development, online video advertising, infographic development, email marketing, video marketing, mobile marketing, content marketing, social media marketing, paid search marketing, and SEO. To learn about the latest trends in advertising and branding, contact MDG.