Why LinkedIn is Still the Social Media Leader for B2B Marketers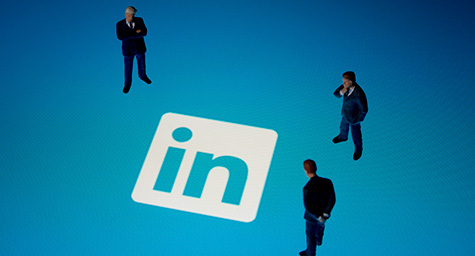 Social media marketing is good business for B2B brands. Yet today, the popularity of paid programmatic marketing has shifted the social media landscape from free to fee-based placement. As a result, B2B brands must carefully consider their channels and choices when investing their social media marketing budgets. Rather than spend time and money on widespread social coverage, it's wiser to for B2B marketers to opt for the social media networks that provide the right response. So which social media platform is the right site for B2B advertising? It looks like LinkedIn continues to lead the way for B2B social activity, according to the B2B Content Marketing 2015 Benchmarks, Budgets and Trends report by the Content Marketing Institute and MarketingProfs. The report found that the professional social media network was deemed the most effective for B2B marketing, with 94% of B2B marketers using LinkedIn to distribute content. Forbes.com featured more on why LinkedIn has remained the top performer for B2B social media marketing.
LinkedIn Lands Above All Others
LinkedIn's professional focus has always given it the distinction as the social media network that works for businesses. While social networks like Facebook and Twitter also house B2B accounts, these networks originally had the perception of catering more to consumers than businesses. While Facebook and Twitter have shattered that image by evolving to include business-focused features, LinkedIn is still viewed as the most effective social media platform for taking care of B2B business.
According to the report, 92% of B2B marketers use social media content as a marketing tactic. And these B2B marketers choose to use it on the following platforms:
94% on LinkedIn
88% on Twitter
84% on Facebook
72% on YouTube
64% on Google+
41% on SlideShare
33% on Pinterest
24% on Instagram
20% on Vimeo
The popularity of content marketing keeps growing every year. In fact, 70% of B2B marketers have increased their content production over the last 12 months. And more than half of B2B marketers plan to spend more on content marketing over the next year. And the popularity and performance of LinkedIn should make it a primary platform for this B2B content.
LinkedIn Leads to the Right Audience
With LinkedIn's reputation as the social media network for professionals, it gives B2B marketing experts maximum access to their target audience. As a result, LinkedIn is a more relevant and resonant platform for engaging B2B prospects and clients. This makes LinkedIn the most effective and cost-effective platform to run B2B social ad campaigns.
LinkedIn also offers features to help B2B marketers enhance their ad performance. The platform's native ad feature, Sponsored Updates, provides better ad targeting to specific demographics than regular ads. This results in a more targeted social media ad campaign and much higher ROI.
As new social media platforms have continued to pop up, LinkedIn has steadily showed just how well it works for B2B marketers.
Get down to the business of B2B social media marketing. Contact MDG today at 561-338-7797 or visit www.mdgsolutions.com.
MDG, a full-service advertising agency with offices in Boca Raton and New York, NY, is one of Florida's top branding firms. MDG's capabilities include print advertising, direct mail marketing, branding, logo design, creative, digital marketing, media buying and planning, radio and TV advertising, Web design and development, online video advertising, infographic development, email marketing, mobile marketing, content marketing, social media marketing, paid search marketing, and SEO. To learn about the latest trends in advertising and branding, contact MDG today at 561-338-7797 or visit www.mdgsolutions.com.