Why Location Data Matters: 4 Big Benefits for Marketers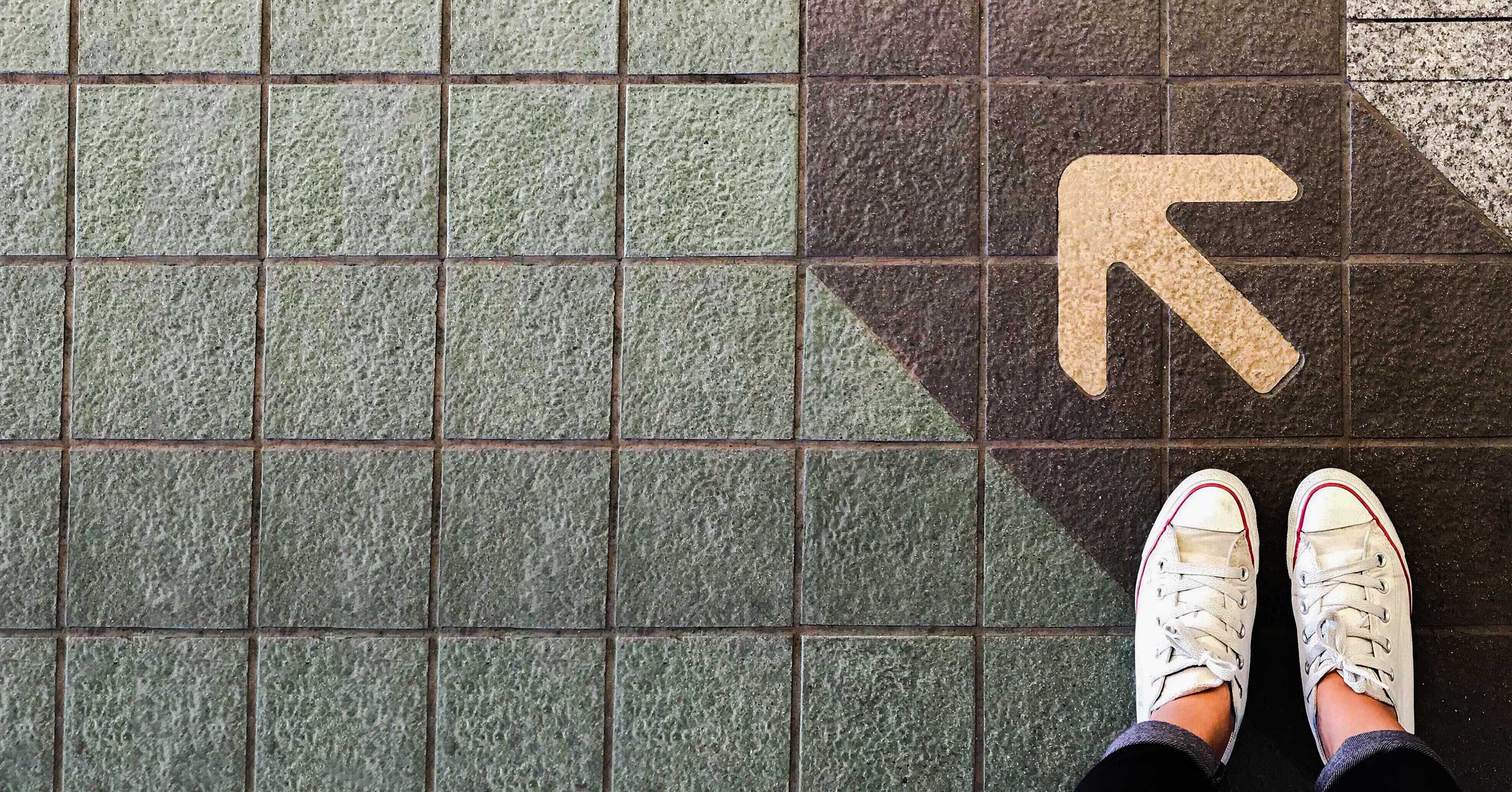 Location data is having a (very big) moment.
According to an RIS News survey, as cited by eMarketer, location data is the top emerging area that retailers devoted budget towards in 2019, ahead of technologies that tend to get more buzz, such as artificial intelligence/machine learning and the Internet of Things (IoT).
Location information has quickly become both widely used and highly valued: According to RSR research, as cited by eMarketer, some 66% of all retailers say permission-based geo-tracking is now very important to their business and 85% of high-performing retailers say it is very important.
This value extends well beyond the retail vertical. As eMarketer noted in its recent in-depth report exploring the topic: "With their network of physical stores, retailers put more emphasis on location data than many other industries, but marketers beyond retail are finding the data useful—even distilleries."
In other words, incorporating location data into marketing efforts has valuable benefits for firms of all types, from healthcare offices and mom-and-pop stores to multi-location companies and franchises.
What exactly are these benefits? In its report, eMarketer identified these four key ways that location data enriches businesses' marketing efforts:
Real-time targeting
The clearest benefit of location data is that it provides the ability to deliver real-time targeted advertising.
After all, if you know that a person is in a specific relevant location—say inside one of your stores or approaching a town that you have a presence in—you can immediately deliver tailored messaging that has a higher likelihood of resonating.
Given that this approach tends to be very effective, it's not surprising that it has already been widely embraced by marketers: According to BIA Advisory Services data, as cited by eMarketer, some 71% of franchise businesses say they are utilizing mobile location-aware ads to reach audiences and 84% are using targeted social ads (which often have a location a component).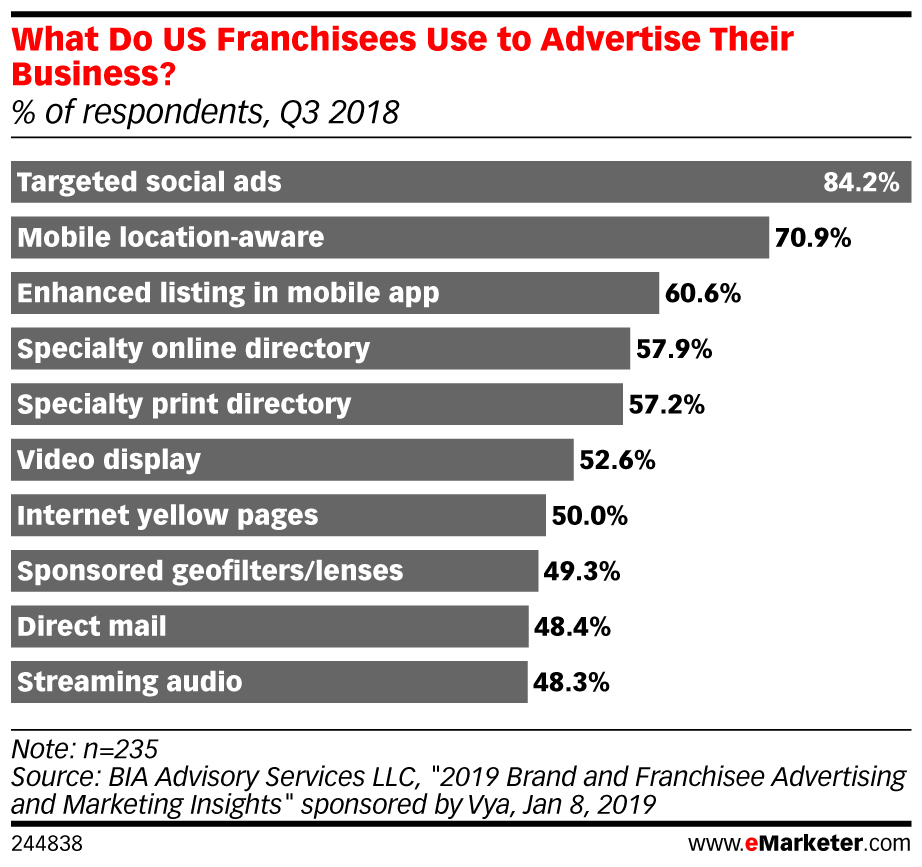 Today's digital platforms provide an incredibly wide range of opportunities for serving location-targeted, real-time ads. You can now adapt your efforts to individuals by geofencing using certain criteria (around a specific point, within a specific town, near a specific zip code, etc.) and by delivering different types of creative (limited-time offers, proximity-based reminders, customer service prompts, etc.).
Segmentation
Location-based data doesn't just help to improve marketing efforts in the moment; it also boosts effectiveness over time.
That's in part because it enables better segmentation. By linking behavior with location, you can place audiences into specific groups, such as those that stop in a store most often or those that have not visited in a long time.
How important is this ability? According to a survey conducted by RetailTechNews, as cited by eMarketer, retailers in the UK who use location information say that building accurate location-based audience segments is the most valuable insight to be gained from this sort of data.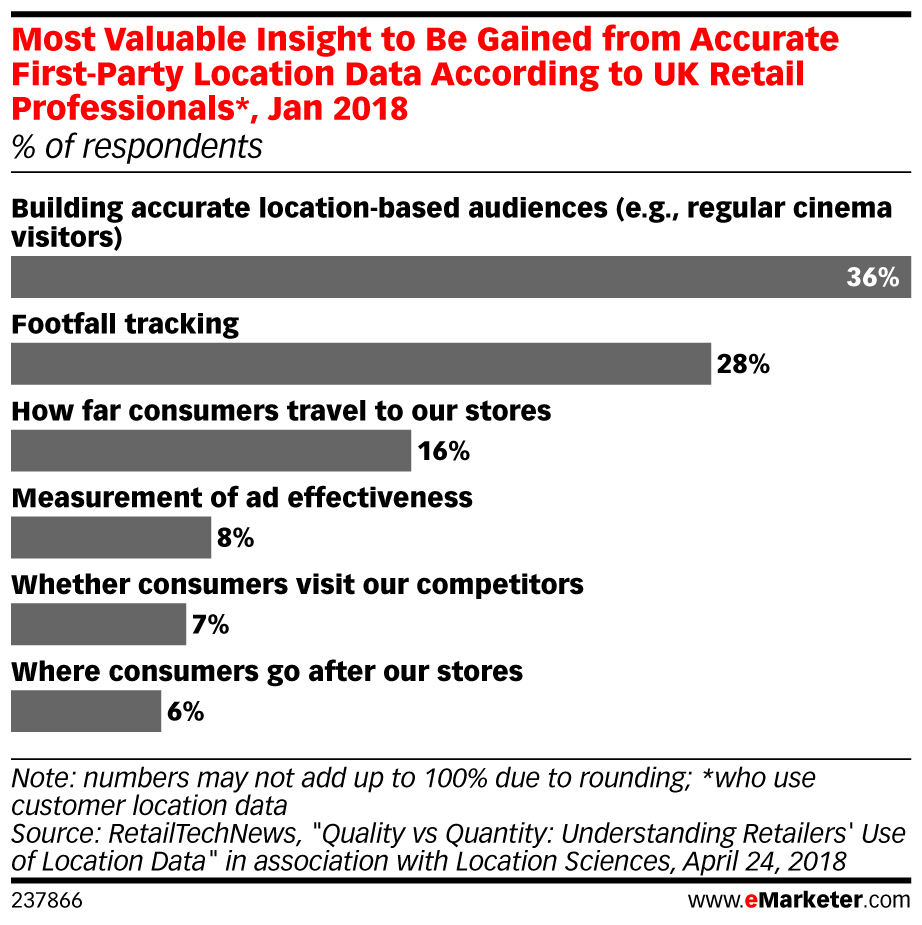 When utilizing location information for segmentation, you should remember that the nuances of this data can be highly valuable. For example, people who visit a store once a week may act much differently compared with those who visit twice a week. By breaking these niche behaviors into separate groups, you can garner significantly better campaign results.
Customer insights
Another way in which location information helps businesses over the long term is through better customer insights.
By combining location data with savvy analysis, you can gain a rich understanding of complex behaviors, such as where audiences commute to and from, the distances they travel, and how they spend their time in different places.
These original, detailed insights are why, according to Cuebiq data cited by eMarketer, nearly three quarters (74%) of marketers in North America say they strongly agree that location information has become a key element in understanding why and how their customers interact with their business.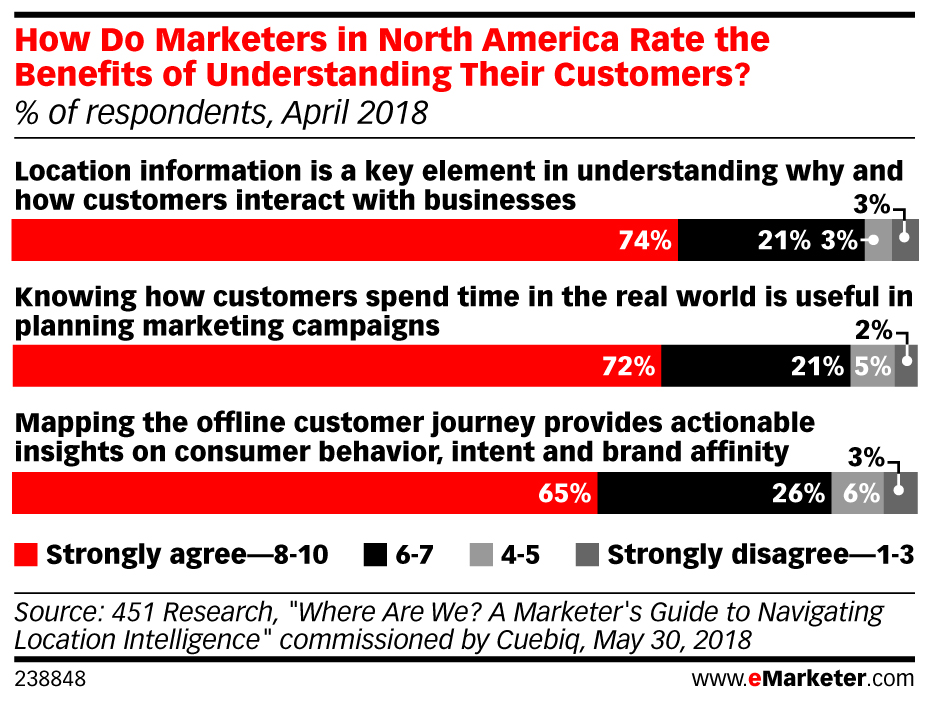 An added benefit is that location data can provide intelligence about your competitors' audiences in addition to your own. For example, through opt-in location tracking, you can see how customers travel to similar businesses over time and then adjust your marketing efforts to incorporate these insights.
Attribution
Are your advertising efforts effective? Exactly what impact are various approaches having on sales?
Location information can help you tackle these questions. Specifically, by linking offline actions such as visits and purchases to online and traditional campaigns, you can attribute revenue to specific marketing investments.
What's exciting for marketers is that this attribution power is just beginning to be unleashed. Current offerings can provide some level of detail, but emerging technologies will soon provide a much richer understanding of the impact of marketing efforts on real-world, location-based actions. That's in part why, according to SAS data cited by eMarketer, a significant share of retailers see potential value in IoT innovations such as in-store beacons and tracking sensors.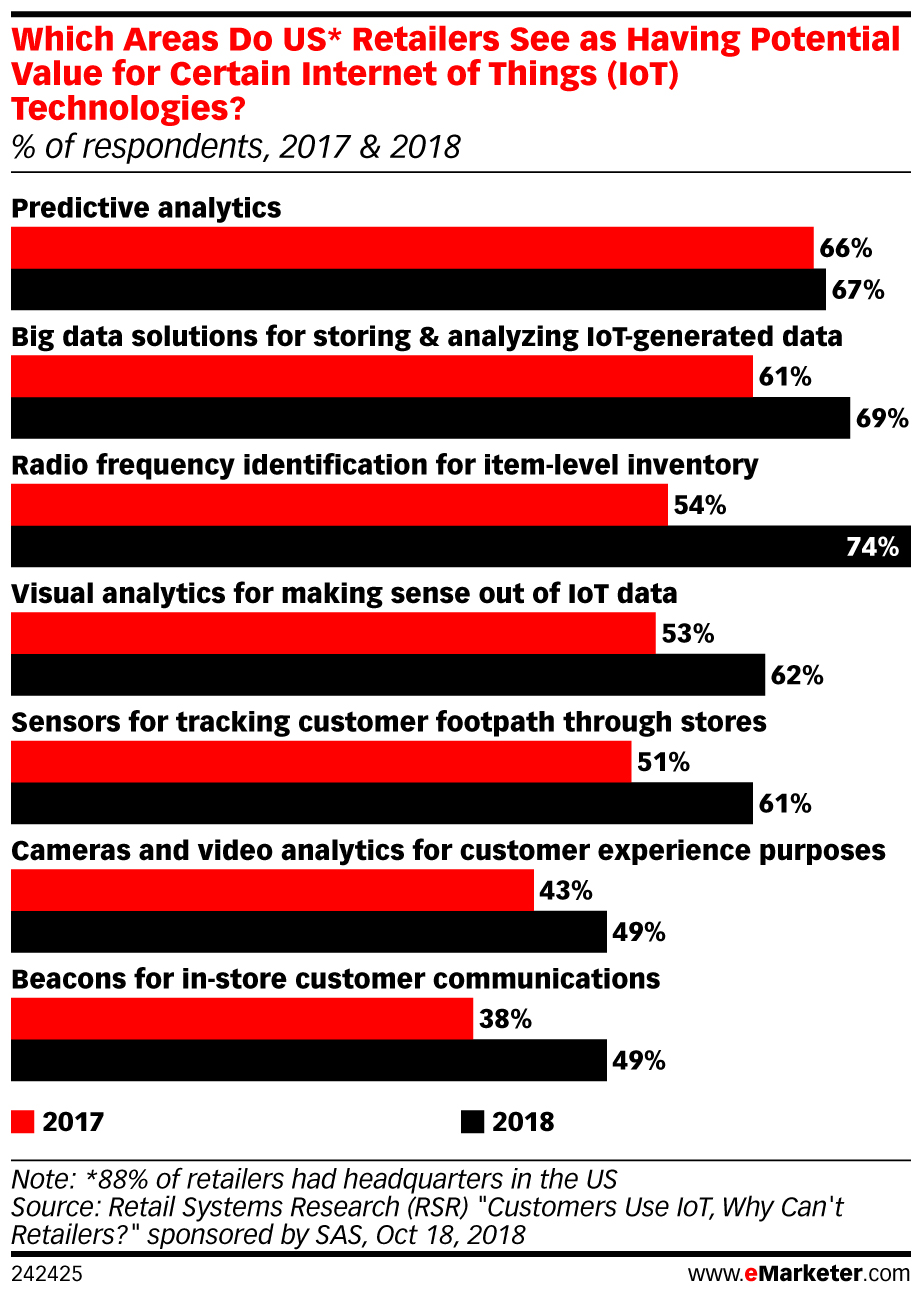 Current and emerging geo-based technologies have the potential to transform marketing, enabling brands to reach and understand customers much more effectively and efficiently. However, it's important for marketers to realize that these benefits could disappear if consumers simply decide to stop revealing their information.
Legitimate geo-data is opt-in and is typically shared when an individual agrees to let their digital device reveal its location to an app or website. That's why treating data respectfully and securely is so essential: If people distrust how their information is handled, they will withdraw these permissions.
It's also why marketers should ensure that customers feel they are benefiting from sharing location information.
What can these benefits look like? According to Forrester Consulting data, as cited by eMarketer, some 63% of internet users in the US and Western Europe say they are most interested in brands using location information to provide targeted promotional discounts, to provide better ongoing customer services, and to improve the checkout process.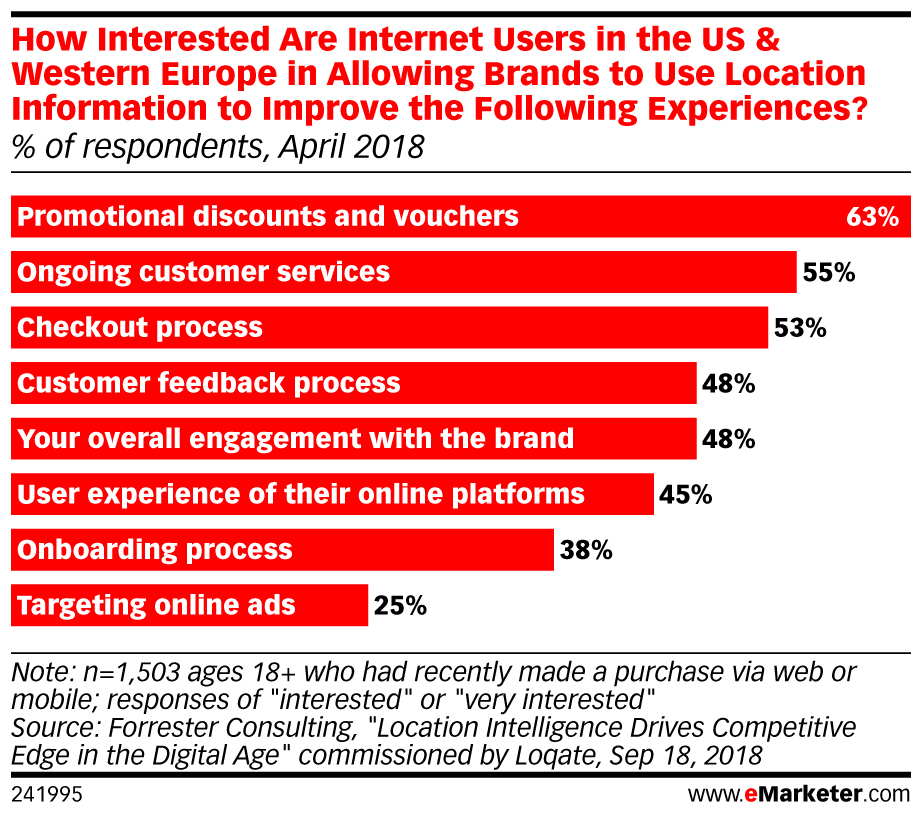 Ultimately, location information has the potential to be a win-win for both sides. If marketers are careful to treat data respectfully and deliver clear benefits to consumers, they will in return gain valuable advertising opportunities, more nuanced segmentation, better audience insights, and improved attribution.
Find out how you can harness the power of location data. Contact MDG today at 561-338-7797 or visit www.mdgsolutions.com.
 MDG, a full-service advertising agency with offices in Boca Raton and Brooklyn, NY, is one of Florida's top branding firms. MDG's capabilities include branding, logo design, creative, print advertising, direct mail marketing, media buying and planning, radio and TV advertising, outdoor, newspaper, digital marketing, website design and development, online video advertising, infographic development, email marketing, video marketing, mobile marketing, content marketing, social media marketing, paid search marketing, and SEO. To learn about the latest trends in advertising and branding, contact MDG today at 561-338-7797 or visit www.mdgsolutions.com.