Why Marketing Analytics Matter More Than Ever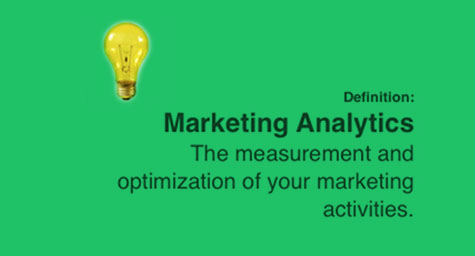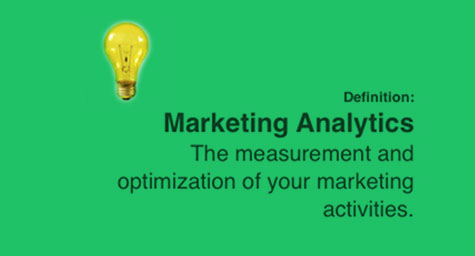 While Web analytics has become a tried and trusted way to measure campaign performance, marketing analytics has been gaining momentum as an equally significant part of the marketing mix. Marketing analytics is simply the measurement and optimization of all marketing efforts. It provides a comprehensive measurement approach that relies on data from a variety of measurement tools, offsite metrics, online indicators, and offline efforts. This differs from Web analytics, which focuses on website performance, by broadening the scope as to how the overall marketing activities are working. As a result, marketing analytics shows how all of the marketing elements interact and affect each other to identify which elements need to be modified. This data is extremely valuable for optimizing a current marketing campaign and also for deciding how to choose resources and channels for future initiatives. To help marketers start applying marketing analytics and reaping the rewards, Seomoz.com offered the following tips.
1. Check Current Marketing Performance – Most marketers strive to stay constantly aware of a campaign's performance, but Web analytics only allow for a narrow view of online results rather than the performance of the entire marketing campaign. It's vital to know how off-site efforts are working and gauge less-common KPI-driven results like conversions and comments. Marketing analytics allows for all of this and more to deliver comprehensive data that could impact how a company decides to allot their marketing investment in the future.
2. Compare the Competition's Tactics – Too many marketers overlook the value of competitive analysis, but marketing analytics demands that such scrutiny be an ongoing process. This competitive analysis must evaluate how the competition is investing, what they're testing, and where they're allotting their time and resources. The data offers a deeper level of market insight to help a marketer better understand their position, audience, competition, and goals in the marketplace.
3. Look at Long-Term Performance – There's no denying that tracking performance by day, week, and month can provide an up-to-the-minute view of marketing effectiveness, but this is just no longer enough to gauge true success. It's also important to track the momentum of those gains and losses on a long-term basis to understand the real impact on the position of the brand. Marketing analysis allows for such a long-term look by focusing on overall performance and how each marketing component is affecting these results. As a result, it points out the parts that need to be changed and reveals the efforts driving strong performance over a long period of time.
Overall, marketing analytics can deliver an abundance of information that shows the bigger picture behind campaign performance. Of course, Web analytics should continue to play an important role and should be used in combination with marketing analytics to maximize campaign success. One focuses on online performance and the other examines all marketing efforts to provide a clear and comprehensive view of just how the marketing is making a difference.
To learn more about the latest trends in search marketing and marketing analytics, contact MDG.
MDG, a full-service advertising agency with offices in Boca Raton and New York, NY, is one of Florida's top search and content marketing agencies. Our 360° approach uses just the right mix of traditional, digital, and search marketing to reach your advertising goals. We strive to create a balanced approach, where traditional and digital marketing efforts support each other and your message is tailored to the medium. To stay on top of new search marketing trends, contact MDG.
Read more at SEOMOZ.