5 Factors That Make Meetings Planners "Book It" to Hotels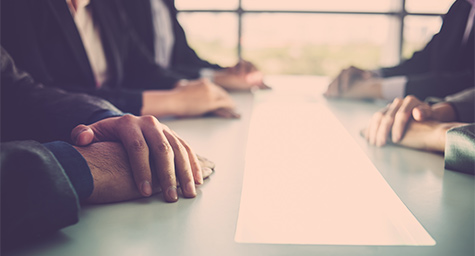 Meetings reserve a key place in a hotel's business because they serve as a steady source of revenue and repeat business year-round. Yet with so much competition trying to earn the business of the business community, it can be difficult to know which offerings really register best with planners. Fortunately, STR's 2013 Destination MAP arrived at these answers by surveying meeting planners in the largest cities throughout the U.S. and Canada to discover what draws them to the destinations they choose. HotelNewsNow.com reported on what meets these planners' meeting needs.
1. An Unconventionally Good Reputation – A property's perception as a "good hotel" was very important to 87% of meeting planners surveyed. This impression is usually based on a property's image or the past experiences of guests. But since it has such an immense impact on meeting planners, hotels need to market and make their property into a welcoming place in order to stay on top.
2. Reviews Really Register – Experience matters in both business and hotels, as indicated by the 92% of planners who said that the past experiences of meeting planners and attendees were a primary factor when choosing a hotel. Sadly, many hotels take good care of planners but neglect attendees. Hotels are now paying the price for this poor treatment as more and more attendees leave online reviews that reveal their experiences. This has led savvy planners to check out a hotel's online reviews to get a true view of the guest experience.
3. Certain Conditions Send Planners Packing – Meeting planners are willing to overcome their reservations on some things, but others are non-negotiable. In fact, 94% of planners rated "unsanitary conditions" as the top reason to rule out a hotel, followed by 89% who shunned a site for its high costs, and 85% who bypassed a property based on a high crime rate. The high cost of travel involved turned away three-quarters of meeting planners, while the lack of concessions curbed two-thirds of planners.
4. Wi-Fi is an Essential Amenity – Today, Wi-Fi is the way to access convention business. In fact, 94% of meeting planners say it's a must. Hotels need to be proactive about improving their Internet connections to ensure that their Wi-Fi service is rapid, reliable, and readily available throughout the property. And now that every corner coffee shop offers free Wi-Fi, it has become inappropriate for hotels to charge for these connections. Many meeting planners won't even consider a property that charges for Internet.
5. Digital is Key in Site Selection – Meeting planners rated digital advertising as the most influential in their property picks, with 66% swayed by hotel websites, 59% drawn in by destination websites, and around half by hotel review sites. Hotels need to maintain a strong digital presence on a variety of platforms to stand out from the competition. Then they need to support these efforts with spectacular photographs and videos that portray the property in its best light, along with educational and engaging content that entices viewers to visit. They need to create a sense of community to show that they care about their guests and want to enhance their experience.
Meeting planners can help hotels meet their booking and bottom-line goals. That's why hotels must understand what planners want and then give that to their groups.
Find the keys to successful hospitality marketing. Contact MDG.
MDG, a full-service advertising agency with offices in Boca Raton and New York, NY, is one of Florida's top hospitality marketing companies and branding firms. MDG's core capabilities include advertising, branding, logo design, creative, infographic development, digital marketing, creative media planning and buying, radio and TV advertising, outdoor advertising, Web design and development, email marketing, content marketing, social media marketing, and SEO. To stay on top of the latest trends in hotel marketing and advertising, contact MDG.