Why Mobile is More Than a Marketing Spend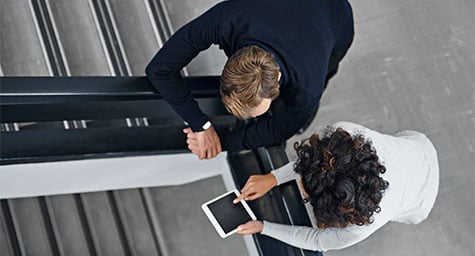 Mobile is much more than a channel. It's a strategy, a synergy, and an agency of change. The popularity of smartphones and tablets has redefined the matrix of marketing and challenged digital marketers to keep up with connected consumers. Today's customers now expect a fully optimized mobile experience that is personalized to their needs and relevant to their lives. To help marketers understand why mobile is more than a way to invest but is truly a way to connect and convert, the CMO council and the SAS just released a study on this mobile mindset. It revealed that 54% of respondents thought mobile was critical for engaging and retaining customers. And more than half of marketers surveyed planned to expand their mobile efforts beyond their current marketing campaigns. MediaPost.com featured more from this mobile marketing survey.
Mobile is a Marketing Mainstay
With the world's mobile device population expected to exceed 7.7 billion devices by the end of 2014, mobile is constantly offering new opportunities for brands to connect with consumers.
Fortunately, digital marketers are paying attention and tapping into this mobile movement. The study showed that:
61% of respondents have deployed some type of mobile engagement strategy.
50% used mobile to learn more about their customers.
47% planned to personalize their mobile messages.
25% devoted more than 10% of their marketing budgets to mobile.
The study also showed that many digital marketers need to improve their mobile efforts. One-third of marketers surveyed completely lacked a mobile marketing strategy or dismissed mobile as a mere campaign instead of a business strategy. And only 17% have fully integrated their mobile strategies into their overall marketing plans.
Yet according to Liz Miller, senior vice president of marketing for the CMO Council, savvy marketers are well aware that mobile is the way to put their brand and message in contact with consumers.
"Mobile is the channel their customers have defined as critical… it must lead as a business strategy…not simply…a less expensive, faster, readily available advertising vehicle," Ms. Miller said.

Tips for Tapping the Power of Mobile
For marketers striving to develop their mobile strategies, the study offered these four takeaways:
The mobile experience must be both customized and optimized to every type of consumer, device, and operating system.
Mobile metrics must focus on long-term business objectives rather than short-term campaign results to maximize mobile's strategic opportunities
Mobile generates valuable data that can be analyzed to better understand consumer attitudes and actions.
The multi-functionality of mobile devices presents unprecedented marketing opportunities to personalize engagements and become relevant in ways that lead to lasting and loyal customer relationships.
Connect with the trends in mobile marketing. Contact MDG.
MDG, a full-service advertising agency with offices in Boca Raton and New York, NY, is one of Florida's top mobile marketing firms. MDG's capabilities include print advertising, direct mail marketing, branding, logo design, creative, digital marketing, media buying and planning, radio and TV advertising, Web design and development, online video advertising, email marketing, content marketing, social media marketing, and SEO. To learn about the latest trends in advertising and branding, contact MDG.