Why Online Political Ads Don't Register Like TV Campaigns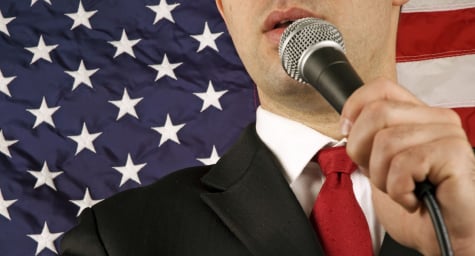 Political advertising has always been just the ticket for reaching voters. But while TV advertising has claimed the majority of political spending for decades, the rise of online advertising has added a new medium to the ballot and now digital marketing contends for political spend. Yet online advertising has been slow to catch on with candidates who still believe that broadcast is best. The New York Times took a look at the issues keeping online advertising down in the polls.
What Online Advertising Brings to the Race
For all of the power and popularity of TV advertising, it is still an expensive effort, especially in major markets. But producing a polished online ad can be done at a much lower cost. Politicians need to be savvy with spending, so online advertising is an alternative for cost-conscious candidates.
Online ads also have the advantage of reaching people who spend more time online than on broadcast media. With digital consuming more of our time and our lives, this is a key consideration for candidates vying for voters today.
"It changes the way you think about ad strategy," said Tyler Sandberg, campaign manager for House Representative Mike Coffman. "You need to rethink about where the digital audience is."
The State of Spending in Politics
But today, most competitive House races are not focusing on digital spending. Records from the ten most highly contested House races of 2014 revealed that only a small portion of their advertising budgets were spent on digital marketing efforts. They actually spent more on direct mail and polling.
Instead, these candidates keep turning to the tried-and-true tactics of radio and television advertising. Broadcast advertising has long clamed the largest share of spending in political races because it allows for specific audience targeting and greater voter reach, especially in contests at the House level and down.
The hesitancy to move toward online advertising has mainly been due to the doubt about the effectiveness and precision of digital targeting techniques.
But broadcast may no longer be better. While it has always offered reach to a mass audience, the fact that fewer people are watching live TV and listening to regular radio in favor of media consumption on digital devices could have an impact on its effectiveness. And the larger number of networks, channels, and programs could make it more costly to cover target markets.
Digital's Road to Ad Acceptance
In recent years, online political ads have been working hard to win over candidates. Digital marketing tactics and targeting have greatly improved over time and the technology has advanced to make the medium much more manageable at every level.
But the strategy and system are still a work in progress.
Yet political expects expect that it will only be a matter of time until digital is strong enough to compete against broadcast. Then, the race for political advertising spending will get much hotter than ever.
See what's on the agenda in online advertising. Contact MDG.
MDG, a full-service advertising agency with offices in Boca Raton and New York, NY, is one of Florida's top marketing companies and branding firms. MDG's core capabilities include advertising, branding, logo design, creative, infographic development, digital marketing, online advertising, creative media planning and buying, radio and TV advertising, website design and development, email marketing, content marketing, social media marketing, and SEO. To stay on top of the latest trends in marketing and advertising, contact MDG.