Why Online Retailers Are Buying Into Brick-and-Mortar Stores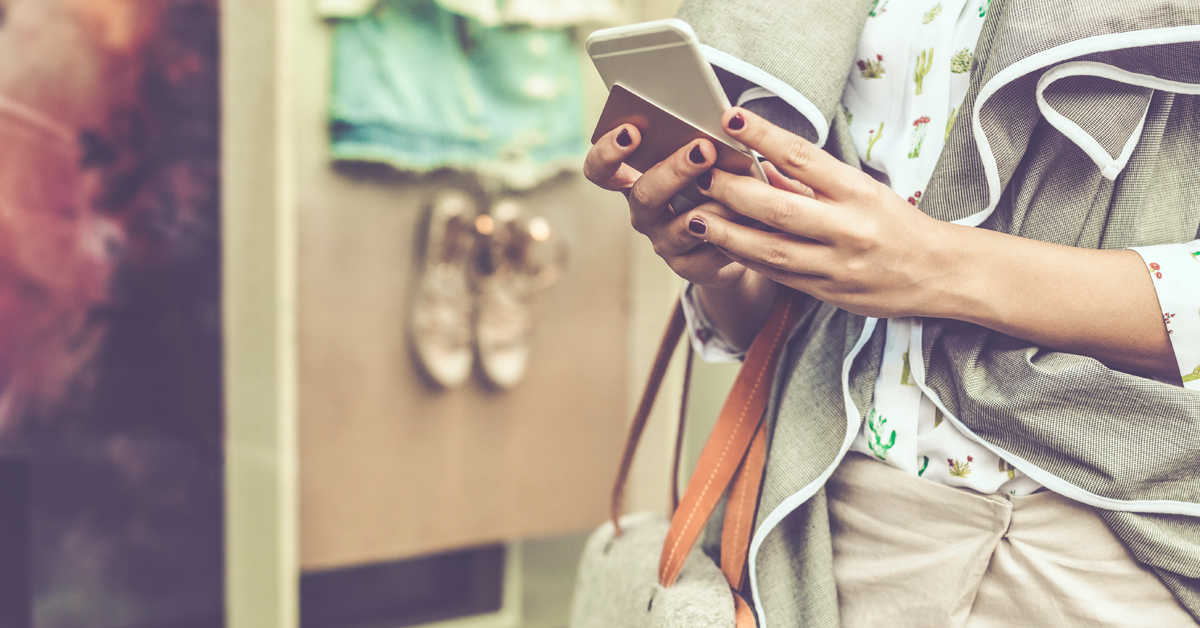 Online shopping has had consumers buzzing for many years, but sometimes there's nothing better than browsing through a brick-and-mortar store. Rather than cause a retail rivalry, the popularity of online shopping is now leading more brands to open up new brick-and-mortar stores. In fact, companies of all scopes and sizes that once sold exclusively online, via wholesale, or through multi-brand retailers are now welcoming consumers to shop in their own physical locations. NewYorkTimes.com featured more on how the rise in online shopping is driving both brands and consumers to line up at traditional stores.
The Value of Integrating the Virtual with the Physical
While there's no denying the value of digital retail touchpoints, brick-and-mortar stores still remain extremely important. According to findings from Forrester Research, U.S. online sales will reach nearly $394 billion this year, which is less than 12% of total retail sales. But web-influenced sales in brick-and-mortar stores are predicted to account for another $1.3 trillion, which is 38% of all retail sales.
So it seems that the combination of both an online and physical store that let consumers browse the online shop and then buy in the retail store has become the leading way for retailers, brands, and designers to maximize their sales.
Expanding Sales from Wholesale to All People
Interior design retailers that once only sold wholesale to professionals through stores are now opening their doors to all DIY decorators through websites such as Houzz. Even companies that started as exclusively online retailers are opening direct-to consumer retail locations. In addition to increasing their audience base, they're using physical stores to build stronger and more personal customer relationships.
Retail marketing experts say that many industry categories have started seeing a substantial shift in their total revenue as direct channels are providing a higher percentage of sales than wholesale transactions.
And while department stores were once the only place for designers and brands to sell their merchandise, many are now completely bypassing these mega-stores and opening up their own retail shops. This trend has been driven by the rise of digital tools and social media that give consumers a direct way to connect with individual brands and designers. Along with opening up communication with consumers, individual retail stores give brands and designers more control over the merchandise and message presented.
Department Stores Cash In on Technology
With the current marketing focus on enhanced retail experiences, many traditional department stores are looking to online shopping features—and are integrating these digital tools—to maximize the customer's in-store experience.
For example, Saks Fifth Avenue Downtown in lower Manhattan is creating product displays inspired by websites, which encourage consumers to browse. While department stores once separated their apparel from their accessories, these new digital displays present ideas for complete looks featuring clothing, handbags, and jewelry that are also carried by the store. This is designed to lead consumers toward additional in-store merchandise and promote browsing throughout the store.
But beyond these digital displays in-store, Saks has introduced apps that enable online visitors to live chat with a sales associate at their local physical store. This is just another way the department store is integrating the online and in-store experience for maximum customer value.
Other retail stores adopting this integrated approach include the Rebecca Minkoff store in SoHo and the Polo Ralph Lauren shop on Fifth Avenue. This Polo Ralph Lauren location in New York City has added smart touchscreen mirrors in fitting rooms that recommend other in-store items that coordinate with what shoppers are trying on. Then, customers can use these touchscreens to summon the sales staff to bring them alternate sizes or items, as well as send links to featured products via text message for later purchase.
By integrating online convenience with the in-store shopping experience, both customers and companies can bag the most shopping satisfaction.
Keep up with the trends in retail marketing. Contact MDG.
MDG, a full-service advertising agency with offices in Boca Raton and New York, NY, is one of Florida's top branding firms. MDG's capabilities include print advertising, direct mail marketing, branding, logo design, creative, media buying and planning, radio and TV advertising, outdoor, newspaper, digital marketing, website design and development, online video advertising, infographic development, email marketing, video marketing, mobile marketing, content marketing, social media marketing, paid search marketing, and SEO. To learn about the latest trends in advertising and branding, contact MDG.