Why People Opt Out of Hotel Emails and How You Can Stop Them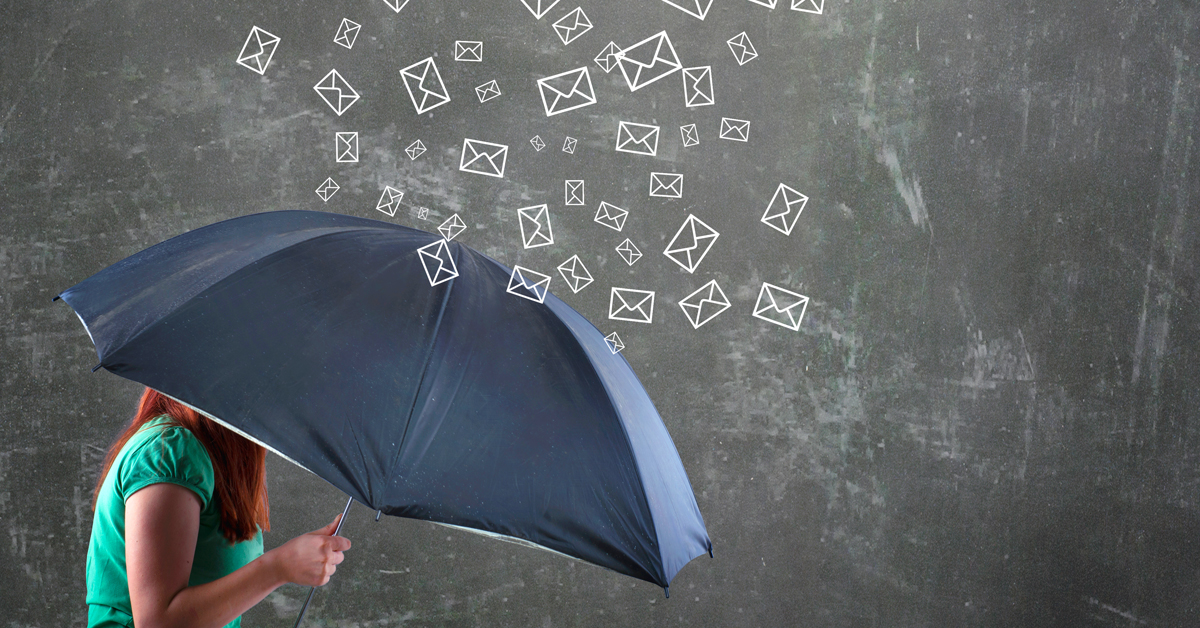 While email marketing can help hotels build guest loyalty and increase bookings, has your hotel noticed that subscribers arrive in your email marketing database, but soon choose to leave? This can be due to a number of reasons, but they all come down to the fact that your emails just aren't giving people want they want to receive. As a result, you're not only losing email subscribers, but likely also losing future bookings.
Luckily, hotels can resolve this email problem by determining what's wrong with the emails and making the changes needed to keep subscribers reading and responding to messages. To understand why subscribers are opting out of hotel emails, we've featured the four main reasons and offered ways to keep hotel emails a welcome sight for subscribers.
Reason #1: You're Overloading Subscribers' Inboxes with Emails
According to HotelNewsResource.com, sending too many messages is the leading reason that subscribers opt out of hotel emails. How many is too many? This can range from many emails every month to several emails a week.
Since there's no magic number for ideal email frequency, hotels have to experiment to determine the proper rate and volume of messages. Research has shown that many independent hotels and smaller chains have seen excellent results by sending just one email a month. Occasionally, weekly emails can be effective if their content is valuable, timely, or relevant to the recipient.
To start rethinking your email frequency, begin by sending only one email a month and using advanced tracking tools to monitor its open rates, unsubscribe rates, and revenue. If open rates and revenue increase, and unsubscribe rates decrease, then this frequency should be continued. If there's no difference or a negative impact on any of these variables, then testing needs to continue until the hotel has reached an increased volume rate where emails are opened, fewer people unsubscribe, and revenue rises higher.
Reason #2: Your Emails Aren't Leaving a Memorable Impression
If your emails are dull and boring, subscribers will ignore them and eventually unsubscribe. Think about it—people sign up for emails expecting interesting content, useful ideas, worthwhile deals, and breathtaking images regarding travel and the hotel. These elements encourage guests to return to the hotel and recommend it to others. What they don't want are lackluster emails with useless content that simply takes up room in their inbox.
Fortunately, one boring email won't make most people immediately unsubscribe. But sending a steady stream of uninteresting and uninspired emails over time will make them opt out. The way to prevent unsubscribing for this reason is by filling emails with valuable information, compelling images, and links to worthwhile content. Always try to pack emails full of interesting articles, important upcoming events, relevant news stories, and money-saving offers.
Use tracking tools to measure your email click-through rates and then optimize future messages based on which kinds of content lead to the highest open rates and hotel bookings. And if emails are opened, but don't result in any clicks or conversions, take this as an indication that you're not providing the kind of content that people want to receive.
While creating interesting, useful email content may take a little time, it can lead to a lot of rewards by keeping guests engaged in your emails and returning to your hotel.
Reason #3: Your Emails Are Going to People Who Didn't Subscribe
Sending emails to people who didn't subscribe can cause a lot of annoyance for recipients, as well as trouble for hotels. According to CampaignMonitor.com, many countries, including the United States, Canada, and the UK have established strict laws regarding email marketing for commercial purposes, especially the need to get permission before emailing marketing material. If unsolicited emails are sent, this can result in substantial fines.
The way to avoid angering people and facing major fines is by sending emails only to those who opt in. To ensure that people want to start receiving your emails, send every new subscriber a clear welcome message. And have a double opt-in policy that makes each new subscriber respond to a confirmation email, agreeing to be on your email list. And if nothing else, don't send emails to anyone who never opted in on their own.
Reason #4: You're Not Giving Rewards for Opting In to Emails
Just as many travelers frequent certain hotels for the loyalty rewards they receive, most of your email subscribers expect some kind of reward for opting in to your messages. According to NetAffinity.com, hotels need to develop a reward-based email marketing strategy that encourages guests to sign up for emails, while also preventing current subscribers from choosing to opt out.
You need to give your guests reasons to subscribe to your emails and continue to welcome your messages long after their stay. And one of the best ways to maintain subscribers is by rewarding them for receiving emails.
To develop worthwhile email rewards, consider the kinds of perks subscribers value and which traveling needs your emails can fulfill. Some engaging and effective rewards to feature in hotel emails include:
Special hotel discounts and limited-time deals exclusively for email subscribers. While giving email subscribers added value and extra incentives to subscribe, this tactic also enables hotels to offer a better direct booking rate without violating any OTA contract terms since most contracts with rate-parity terms only cover rates available publicly.
Seasonal contests and giveaways only open to email subscribers. These email-only incentives can also be advertised on the hotel's social media channels to increase overall subscribers.
Useful travel guides that highlight the most popular activities, newest attractions, and meaningful experiences close to the hotel.
While it's important to know the reasons that people unsubscribe from hotel emails, it's even more vital for hotels to follow these simple email improvement tips to keep subscribers looking forward to future emails.
Learn more about savvy hotel email marketing strategies. Contact MDG today at 561-338-7797 or visit www.mdgsolutions.com.
MDG, a full-service advertising agency with offices in Boca Raton and New York, NY, is one of Florida's top branding firms. MDG's capabilities include print advertising, direct mail marketing, branding, logo design, creative, media buying and planning, radio and TV advertising, outdoor, newspaper, digital marketing, website design and development, online video advertising, infographic development, email marketing, video marketing, mobile marketing, content marketing, social media marketing, paid search marketing, and SEO. To learn about the latest trends in advertising and branding, contact MDG today at 561-338-7797 or visit www.mdgsolutions.com.