Why Reaction is the Hottest Course of Action in Content Marketing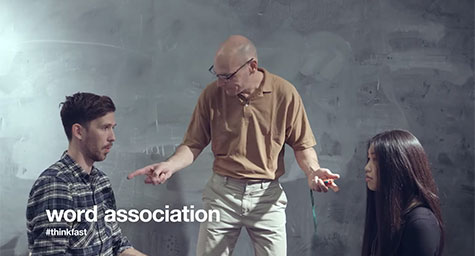 Lights, camera, reaction! That's how more and more marketers are approaching content marketing as they develop real-time messages based on their reflex reactions to real-time events. While planning has its perks, there's a natural and novel charm to spontaneously responding to the unexpected events of the moment—all at a moment's notice. And the irony is that marketers are now planning their content marketing strategies to include real-time reactions. They're literally planning to be spontaneous. AdAge.com featured more on why reaction is where the action is in content marketing today.
The success of such of spontaneity was first seen in Oreo's real-time tweet in response to the blackout during last year's Super Bowl. Consumers reacted so well to this reaction-based style that it sparked a chain reaction in the advertising industry that has redefined the way that brands create content.
The practice has become so popular that it's been cleverly coined "Reactvertising" by Toronto-based advertising agency, John St.
It's important to remember that the approach is about being fast, rather than funny. It's about writing the first thing that pops into your mind in response to a pop-culture moment. And this instinctive style perfectly suits the quick wit and sharp minds of the creatives behind the campaigns.
Now that this rapid real-time style has become a real hit with consumers, more and more marketers are starting to see that being off the cuff is on the mark in a real content marketing strategy.
Keep your finger on the pulse of content marketing. Contact MDG today at 561-338-7797, or visit www.mdgsolutions.com.
MDG, a full-service advertising agency with offices in Boca Raton and New York, NY, is one of Florida's top branding firms. MDG's capabilities include print advertising, direct mail marketing, branding, logo design, creative, digital marketing, media buying and planning, radio and TV advertising, Web design and development, online video advertising, infographic development, email marketing, content marketing, inbound marketing, lead generation, social media marketing, and SEO. For the latest trends in advertising and branding, contact MDG today at 561-338-7797 or visit www.mdgsolutions.com.