Why Selfies Make It a Snap for Brands to Pick Up Exposure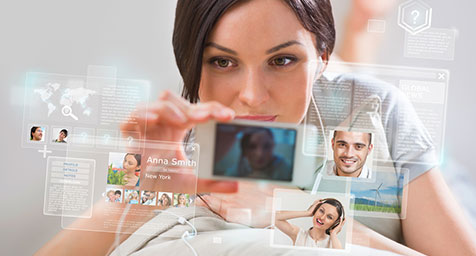 If a picture is worth a thousand words, then a selfie says it all about the digitally driven, instant-gratification expectations of our times. The selfie has become one of the leading digital darlings of today, with almost 90 million of these quick pics on Instagram right now and millions more being snapped as we speak. According to research, these social snapshots are self-centered in many ways, from the personal poses within the pictures to the esteem-boosting benefits behind the camera. Since selfies are redefining the way we see and share our lives, it's a smart move for brands to get in the picture and use the power of selfies to show a brand's best side. For insight on taking part in the selfie-taking trend, SocialMediaToday.com explained why brands should snap into action.
Recently, more and more brands have been snapping up every opportunity to use selfies for self-promotion. The most successful brands have taken the time to understand their audience and tap into the trends that reflect their tastes. Armed with this insight, brands can devise selfie strategies that resonate with their target and then inspire them to engage with the brand.
In a campaign that capitalized on Valentine's Day, Axe Deodorant asked users to submit photos of themselves kissing, under the hashtag #kissforpeace. This kiss campaign gained more than 10,000 tweets and just as many shares on Instagram. And fashion has always been photo-focused, so selfies are the perfect accessory to a fashion brand's social media efforts. As a result, hundreds of fashion and jewelry brands regularly request selfie submissions of users wearing their designs. The purpose is to post them on a brand's Pinterest pages, Instagram streams and other social media pages so the brand's offerings can be seen in action and shared with the world. As a result, that social sharing helps increase both exposure and engagement for the brand.
But before brands have a shot at engagement, they need to know why these selfies are so stimulating. That's where the psychology behind the photography comes into the picture.
There are two main perspectives on the psychological purpose of selfies. The first is that selfies reinforce good self-esteem and make confident people feel even better about themselves. After all, selfies provide opportunities for 'likes' and positive comments, which support their strong self-worth.
Conversely, the second standpoint is that selfies are taken by people with low self-esteem who need outside approval and ongoing validation to bolster their fragile egos. Their confidence is based on the perceptions of others, which is why they often post pictures of themselves in more sexual poses.
Since both schools of thought are captured in selfies, brands need to consider how these psychological factors truly factor into their market's motivations and then develop promotions that meet these needs. Brands should realize that the people who take part in these promotions are usually from the more confident group, who simply love seeing their images posted on pedestals. That's the ideal target for a selfie campaign because the personal pride that the promotion provides drives word-of-mouth to flaunt their photos. So that ego boost further boosts the exposure.
The wisest move is for brands to reinforce self-confidence with their selfie campaigns. Then, brands can show the world their good side by letting people show off their own.
Discover the secrets of successful branding firms. Contact MDG today at 561-338-7797 or visit www.mdgsolutions.com.
MDG is a full-service advertising agency and one of Florida's top branding firms. With offices in Boca Raton and New York City, MDG's core capabilities include branding, logo design, print advertising, digital marketing, mobile advertising, email marketing, media planning and buying, TV and radio, outdoor advertising, newspaper, video marketing, Web design and development, content marketing, social media marketing, and SEO. To discover the latest trends in advertising and branding, contact MDG today at 561-338-7797.