Why Service-Centric Businesses are Diving into the Social Media Pool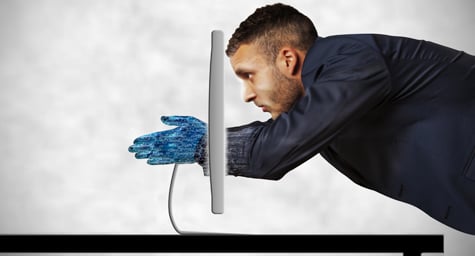 Social media has been gaining acclaim as a worthwhile way to sell products, which has led many to wonder whether social holds similar sales potential for service industries. The answer lies in social media's enormous value as a source for spotting purchase intent. Millions of people use social media to express their needs and request advice. Simply browse through their countless social comments complaining about their cable providers, seeking better financial advice, searching for good child care, or asking where to take their next trip. These people are clearly stating their needs for many different services, which presents outstanding opportunities for companies to come to their rescue. And this results in those companies generating leads, connecting with prospects, acquiring new customers, and luring consumers away from the competition. It's evident that social media is a goldmine for increasing sales and driving business, but now it's up to service companies to mine these social media sites and respond to consumers' requests for help. To show businesses in service industries how social media can boost their sales, NeedTagger.com featured more on seeking and sighting social purchase intent.
Some in the service industry already know the value of using social media as a launching pad for leads and continue to see its success in sales. By analyzing Google search queries, it's stunning to see how service-centric businesses have shown increasing interest in using social media to boost their businesses.
Research has shown a proven correlation between customer satisfaction with a brand's social media activity and their purchase intent. According to the J.D. Power and Associates' 2013 Social Media Benchmark Study, 87% of people said that online social interaction with a company had a positive impact on their likelihood to purchase from that company.
No wonder a recent Gleanster survey revealed that 91% of top performing marketing organizations believe that monitoring social data for purchase intent is a top priority. Yet surprisingly, only 6% of those marketers are actually measuring purchase intent in social media. Perhaps the lack of solid metrics has made it difficult to prove its power.
But now that more service companies are increasing their sales success through their social media monitoring, more and more service-centric businesses are diving into the social pool and seeing proof of its power in higher sales.
When you think about it, an abundance of people are looking for service solutions on social media every day. They are actively seeking new and better services to meet their needs, solve their problems, and improve their lives.
Given the casual context of social media, these people aren't shy about expressing their needs, voicing complaints, and simply asking for help. It's frankly surprising how freely these people open up about very private topics. Some discuss personal struggles in graphic detail, while others ask subtle questions related to their private problems. Either way, these people are announcing their needs for answers or alternatives.
Ultimately, these people are showing social purchase intent. Since social purchase intent can range from the aspirational to the clear-cut actionable, it's important to pay attention to every single comment. By monitoring these social comments to pick up on any problems, a company can zoom in on their discontent and swoop in to save the day with their services.
Are you ready to be a hero and zero in on prospects' needs? There are three ways for service companies to respond to these needs:
1. Answer direct requests for recommendations related to your industry. People often turn to social media to ask for assistance or opinions on a problem. This opens the door for a company representative to respond with expert advice and become a credible source of guidance that naturally leads to making informed decisions. It also that builds trust and goodwill, which allows you to nurture these leads into customers.
2. Monitor social media to catch consumers' complaints about your competitors. These complaints are signals for solutions, so show how your company can turn their troubles around, which can make them come around and convert to your service. Not only will you gain a new customer, but you will also increase your lead over the competition.
3. Search social media forums for general questions about your industry. Answer their questions by explaining your service's offerings and benefits. If possible, include a recent success story of how your service solved a customer's problem. If people are spending time in the social forum, it's highly likely that they have an interest or a need for your service. By stepping forward and speaking out about your company's benefits, you can promote your business and generate leads in a casual, comfortable way.
Basically, millions of people are searching on social media for solutions to their needs. And your company's service can be their answer, but only if you're ready, willing, and waiting on social media sites to detect their social purchase intent and serve their needs as their service solution.
Learn how to make an impression in social media. Contact MDG today at 561-338-7797 or visit www.mdgsolutions.com.
MDG is a full-service advertising agency and one of Florida's top branding firms. With offices in Boca Raton and New York City, MDG's core capabilities include branding, logo design, print advertising, digital marketing, mobile advertising, email marketing, media planning and buying, TV and radio, outdoor advertising, newspaper, video marketing, Web design and development, content marketing, social media marketing, and SEO. To discover the latest trends in advertising and branding, contact MDG today at 561-338-7797.