Why Supermarkets Must Have Superior Social Media Customer Service in the Bag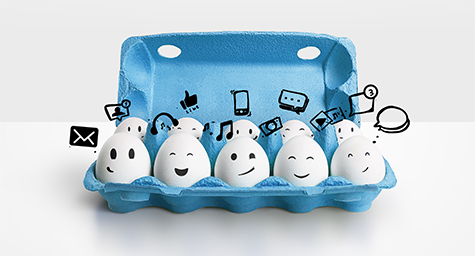 Consumers' constant connection to social media and smartphones has redefined the relationship between supermarkets and shoppers. As more and more markets come to our corners and online delivery keeps shoppers from stores, customer loyalty is fading fast. That's why grocery brands need to find new ways to stand out from their rivals and bring in the shoppers. The smartest way to win over these shoppers is through in-store and online customer service. But providing a great customer experience calls for more than a sale or smile. It demands the development of a relationship between the shopper and the store. And there's no better way to build that bond than through social media. But surprisingly, many supermarkets are not getting involved with these influential social media platforms. According to the Retail Feedback Group's US Supermarket Experience 2013, three-quarters of supermarket shoppers regularly use at least one social media platform, yet only one-quarter of these shoppers are socially connected to their main supermarket. This shows that too many markets are missing too many chances to connect with their customers. To see how supermarkets have been getting social, Business2Community.com used its Twitter Performance Tracker to analyze how 21 North American supermarkets and grocery stores are using Twitter as a customer service channel. Their results revealed how a real-time response can deliver real results.
Each market was rated for their response time and responsiveness level on Twitter. The report revealed that it could take many hours for stores to respond to consumers, which is way too long to make customers wait and does not meet their expectations for service. Other surprising results from the report included:
The average response time was 5 hours and 10 minutes
The Fresh Market had the fastest response time of a mere 16 minutes and 51 seconds
ShopRite had the longest response time of 21 hours and 49 minutes
Both Save-A-Lot and Publix had over a 60% responsiveness rate, which was much more than other stores
Supermarkets need to realize just how powerful and persuasive social media has become. According to the report, a recommendation from someone in a consumer's social media network would encourage 86% of shoppers to buy a new food and 76% of consumers to shop at a different store. That's why it's so important to respond to consumers' needs in a fast and friendly manner. If the shopper feels ignored, this could lead them to shop for a different store.
Just as important as the response time was the response rate. While only one-third of the consumer messages that stores received on Twitter required a response, three of the supermarkets went above and beyond by responding to more than 60% of these messages. This showed shoppers that their comments and satisfaction mattered to the store. On the contrary, the other 18 grocery stores analyzed responded to fewer than 30% of their messages, which could lead shoppers to feel ignored by the stores and lead them to shop elsewhere.
Apparently, some supermarkets do a superior job with social media customer service, while others only make it a secondary effort. But all stores must make it a priority because consumer expectations for rapid and reliable social media customer service are getting greater every day. This is especially true among younger generations who are more social media-centric than others and will be the core customers of tomorrow.
And the extremely public nature of social media can make one negative customer experience into a positively devastating social media crisis. One unsatisfied shopper can share their story via social media and skew the views of all current and potential shoppers.
The best protection against such negative social attention is simply making social media customer service into a basic part of business. Supermarkets must have a dedicated team of well-trained social customer service agents who focus on rapidly responding to customer comments and keeping shoppers satisfied.
Especially today, with social media's influence on our perceptions and preferences, the way for stores to maintain a competitive advantage is by stocking up on solid social customer support.
Discover how social media can win over customers. Contact MDG.
MDG is a full-service advertising agency and one of Florida's top branding firms. With offices in Boca Raton and New York City, MDG's core capabilities include branding, logo design, print advertising, digital marketing, mobile advertising, email marketing, media planning and buying, TV and radio, outdoor advertising, newspaper, video marketing, Web design and development, content marketing, social media marketing, and SEO. To discover the latest trends in advertising and branding, contact MDG.