Why Television Advertising Still Rules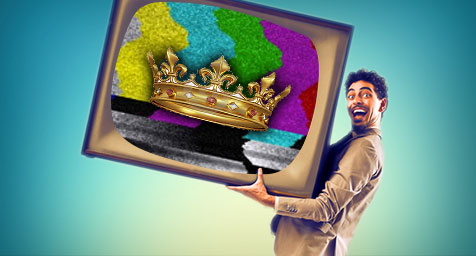 Television advertising is more powerful than ever, and is able to deliver a large, passionate audience better than any other medium, according to Walker Smith of Branding Strategy Insider. Smith penned an impassioned defense of television advertising agencies and their medium, noting that: "The category killer of advertising was invented a long time ago. It still rules. It's called TV."
Smith's bullish view of television advertising is rooted in a number of truths and trends, including:
Television is constantly evolving. Yes, Smith argues, television is changing dramatically thanks to digital innovations, with the new technologies affecting how and when viewers access programming.
However, change has always been a constant with television. For decades, skeptics have said that new inventions—from remote controls to VCRs—would destroy the TV advertising model, but that has not happened.
What is often underestimated is how passionate consumers are about TV content. So, while they are open to changing formats and viewing times, they remain committed to the medium that delivers the ads.
As Smith puts it: "TV has always been an agile medium. It is no less nimble today."
People are still watching television programs in large numbers. Recent data from Nielsen shows that television remains the dominant platform for watching video across all age groups. In the third quarter of 2013, 25-34 year-old adults spent 13 times as many hours watching video on television compared with the Internet, and 23 times as many hours compared with mobile phones.
Smith notes that this massive audience is developing new viewing habits, thanks to DVRs and the increasing ubiquity of phones and tablets. However, television content remains "at the center of this nexus," and TV advertising agencies and producers are quickly adapting their offerings to evolving consumer behavior.
TV remains at the top of the purchase funnel. Digital ads are highly effective in reaching people when they are looking for something specific. However, because of its ability to aggregate a large audience, television is far more efficient earlier in the purchase cycle.
For brands looking to build awareness, introduce new products, or rekindle interest in existing offerings, television ads remain the most economical choice.
Ultimately, Smith argues that it's shortsighted to view digital ads as being in opposition to TV ads. Instead, the availability of each means advertisers can now reach both a specific and broad audience. As he notes: "Put TV together with digital media and brand marketers have the entire purchase funnel at their command."
Discover the secrets of successful television advertising. Contact MDG today at 561-338-7797 or visit www.mdgsolutions.com.
MDG, a full-service advertising agency with offices in Boca Raton and New York, NY, is one of Florida's top branding firms. MDG's capabilities include print advertising, direct mail marketing, branding, logo design, creative, digital marketing, media buying and planning, radio and television advertising, Web design and development, online video advertising, email marketing, content marketing, social media marketing, and SEO. To learn about the latest trends in advertising and branding, contact MDG today at 561-338-7797 or visit www.mdgsolutions.com.