Why the Hospitality Industry Must Welcome Mobile Point of Sale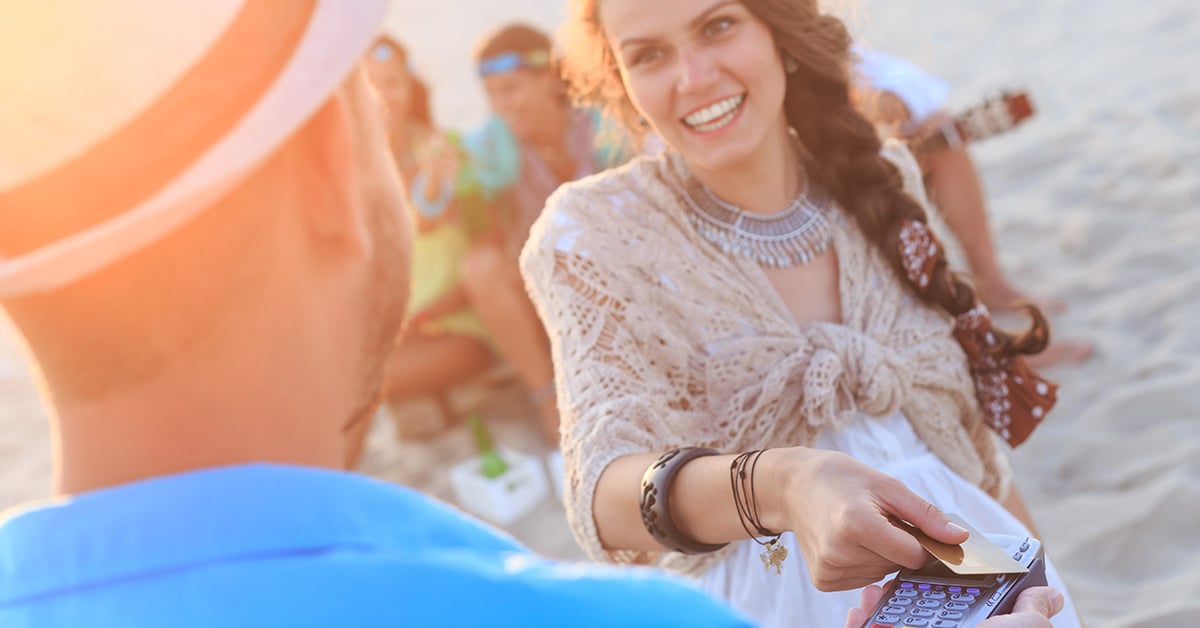 Mobile point-of-sale (mPOS) systems have traveled through many industries and have significantly eased operations for both mobile and brick-and-mortar businesses. Now, mPOS has arrived in the hospitality industry and it's making its presence known by completely changing the way that travel, hotel, and food companies go about business as usual.
With Transparency Market Research predicting that there will be more than 240 million operational mPOS devices around the world by 2022, more of the hospitality industry must start accommodating mobile point-of-sale transactions in their operations. PaymentsAfrika.com reported more on why mPOS should be deemed VIP by the hospitality industry.
Mobile Point of Sale Is Steering the Way in Transportation
Today, mobile ride-requesting services such as Uber have completely changed the way people travel throughout the world. These apps make it much easier for consumers to order and call for rides via smartphone, and then immediately pay for their trip by credit or debit card. The widespread popularity of these services is posing a major threat to traditional cab and limousine companies.
While car services like Uber continue to be uber-popular, mPOS has been soaring to even greater heights in air travel. Today, mobile point-of-sale is increasingly serving as a source of revenue for major airlines like Delta Airlines and Cathay Pacific. And now with airlines offering Wi-Fi access to travelers throughout their flights, airlines are taking advantage of mPOS devices to sell their passengers much more than just their seats. These devices can be used for ordering and paying for seat upgrades, in-flight entertainment, food, beverages, and even accommodations once passengers arrive at their destinations.
An Escape from the Payment Problems of Hotels
Businesses don't need to be mobile to experience all the benefits of mobile point-of-sale. In fact, mPOS devices have proven to be extremely lucrative for hotels and resorts. This is because these devices make it quick and easy for guests to schedule spa appointments, order food and drinks, and reserve golf courses while simply basking by the pool. And then, they allow guests to make convenient credit payments instead of running up a tab.
In addition, some savvy mPOS system suppliers have also partnered with online payment and booking services to simplify these often complex transactions. Mobile point-of-sale has also revived the traditional ritual of tipping hotel staff. No longer must guests be embarrassed because they're not carrying cash for tips to give service staff. With mobile point-of-sale devices, guests can instantly distribute tips with the touch of a button.
The Order of the Day for Ordering Food
One hospitality sector that has benefited the most from mobile point of sale is mobile food vending. Thanks to the arrival of mPOS in the food service market, these formerly cash-only businesses are now able to accept numerous payment methods right on the spot. Mobile point-of-sale has affected more than just credit card payments, it has actually improved the way that these mobile food vendors operate. Vendors can now use cloud mPOS services to collect important metrics on sales and control their complete inventory.
With mobile point of sale making its way into hospitality, the industry needs to make room for these devices in their daily operations.
Stay current on what's new in hospitality marketing. Contact MDG.
MDG, a full-service advertising agency with offices in Boca Raton and New York, NY, is one of Florida's top hospitality marketing companies and branding firms. MDG's core capabilities include advertising, branding, logo design, creative, infographic development, digital marketing, creative media planning and buying, radio and TV advertising, website design and development, email marketing, mobile marketing, content marketing, social media marketing, and SEO. To stay on top of the latest trends in travel marketing and advertising, contact MDG.