Why Travel Brands Must Expand Their Social Media Marketing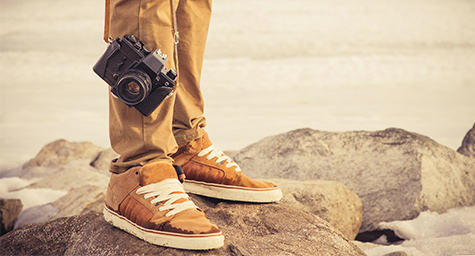 Today, travelers make digital sites their first destination when seeking their next trip. In fact, more than one-third of travelers plan their trips through online travel agents, while 83% use the Internet while on vacation, and 48% post their vacation photos to Facebook as soon as they get back home. These were just a few of the findings from a recent report by Facebook and Deloitte. It showed why brands should use their social media to drive their digital campaigns in order to leverage their social success into tangible business results. SocialMediaToday.com shared more from the report to show how hospitality brands can expand their social media marketing efforts.
Use Social Mileage to Drive Business Metrics
While social media effectiveness is measured in fans and likes, these metrics don't clearly translate to the travel industry goals of brand awareness, sales, and retention. Engagement isn't everything, but it is a means to metrics that matter. So instead of pursuing a greater share of social shares, a brand should use its social media presence to drive business results. This can be achieved by using social media marketing efforts to generate site traffic, support sales strategies, and contribute to conversions.
Pack Social Data into Digital Targeting
Social media provides an endless stream of personal data that can be used to enhance the targeting of digital campaigns. Consider how freely social media users share their daily lives and demographics, along with purchasing patterns and preferences. Now, hospitality brands can funnel and filter this information to better target their digital marketing efforts to reach the right consumers, on the right devices, with the right messages.
Make Social Media All-Inclusive
Many brands think that social media should only fall on their PR people or customer service staff. But today, social media has acquired the strength to drive results in every aspect of business. As a result, social media should remain mostly a marketing task, yet be included in every other department to leverage social success on every level.
Social media can be a goldmine, so hospitality brands should tap into this trove of consumer connection and use it to drive their digital marketing efforts.
Stay in touch with what's happening in hospitality marketing. Contact MDG.
MDG, a full-service advertising agency with offices in Boca Raton and New York, NY, is one of Florida's top hospitality marketing companies and branding firms. MDG's core capabilities include advertising, branding, logo design, creative, infographic development, digital marketing, creative media planning and buying, radio and TV advertising, website design and development, email marketing, mobile marketing, content marketing, social media marketing, and SEO. To stay on top of the latest trends in travel marketing and advertising, contact MDG.