Will Chatbots Change the Conversation About Social Media?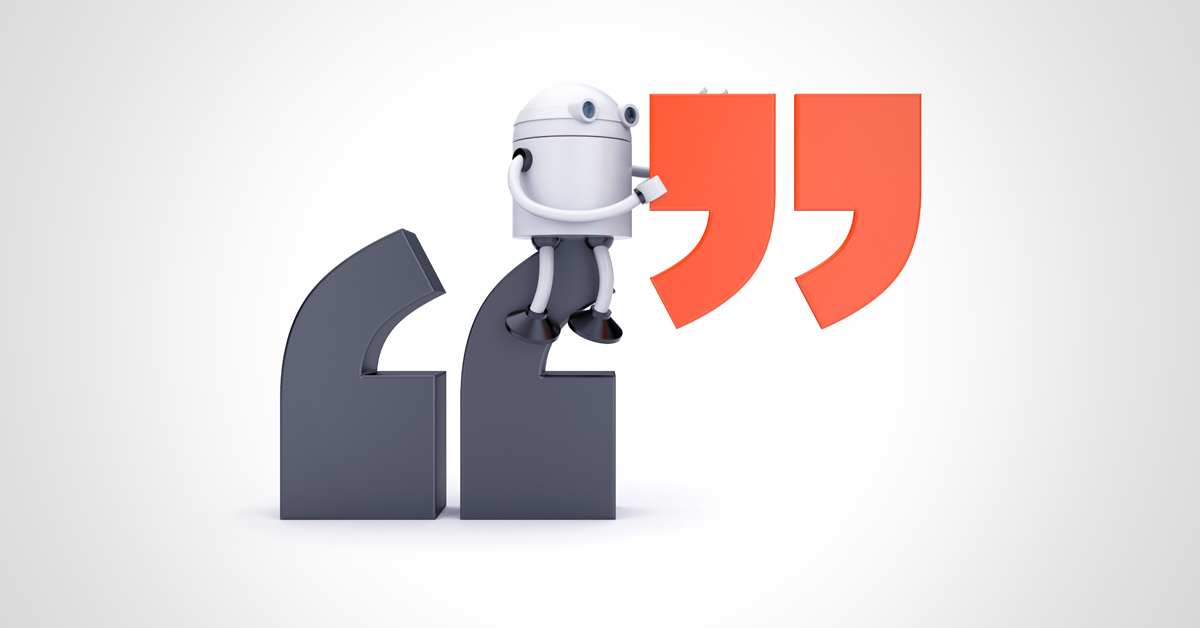 The online world can't seem to stop chatting about chatbots and now it appears that these interactive advances may soon also dominate the conversation on social media platforms. Chatbots are a type of artificial intelligence technology that let people interact via text. They're now being used for online customer service to automatically provide smart responses to questions and comments from consumers. Basically, this artificial intelligence replaces real people in these online conversations. Now as e-commerce consumers become increasingly familiar and comfortable interacting with these types of machines online,the message is loud and clear that chatbots may soon become a regular part of interactions on social media platforms. Adweek.com shared more on how chatbots may soon take over all social media interactions.
Responding to the Needs of Both Platforms and People
While most chatbot technology tasks are rather basic at the moment, this artificial intelligence is evolving extremely quickly. As a result, industry research has forecast that chatbots will handle two-thirds of all customer-service queries that demand the response of human representatives by the end of 2017.
Now, major social media networks like Facebook are focused on getting developers to create chatbots and the corresponding advanced technology specifically for their platforms. That's because automatically controlling the process of messaging on a platform can be extremely lucrative down the line. And as more social media messaging opportunities appear, expect chatbot-development tools to become widespread and very simple to use, which surely will advance the social media adoption of chatbots for responding to user queries.
Facebook has been at the forefront of chatbot technology. The social media leader opened up its entire Messenger platform to third-party chatbots last year.
And now more than 45,000 developers are using Facebook's chatbot-building tool to develop them specifically for the Messenger service. But Facebook isn't the only social media platform capitalizing on this technology. With the hyper-competitive social order, it's no surprise that other major technology companies like Microsoft have started developing their own chatbot-creation tools for their proprietary services.
There's simply no limit to the business-centric applications of chatbots, ranging from replacing customer service staff in call centers to handling every type of e-commerce customer issue.
Getting the Message About Chatbots
But with today's many technological advances and opportunities, why are chatbots completely dominating the conversation? Their promise and popularity can be attributed to the unstoppable trend of social messaging.
Interestingly, some say that people are spending more time engaging in social messaging than they are involved in social media. This is particularly the case for younger Millennials, who happen to have an abundance of disposable income.
But this coveted generation isn't the only one addicted to social messaging. People of all ages have also embraced the ease of SMS and messaging apps. Now, consumers are sending the message to companies that chatbots are they way they want to communicate online in the future. That's why industry experts predict that all kinds of brands and businesses will soon start developing their own chatbots and turn the technology into the preferred and primary way for customers and companies to communicate online.
Get the latest updates in social media marketing. Contact MDG.
MDG, a full-service advertising agency with offices in Boca Raton and New York, NY, is one of Florida's top branding firms. MDG's capabilities include print advertising, direct mail marketing, branding, logo design, creative, media buying and planning, radio and TV advertising, outdoor, newspaper, digital marketing, website design and development, online video advertising, infographic development, email marketing, video marketing, mobile marketing, content marketing, social media marketing, paid search marketing, and SEO. To learn about the latest trends in advertising and branding, contact MDG .