Will IBM Watson's Data Treat Patients to a Better Healthcare Experience?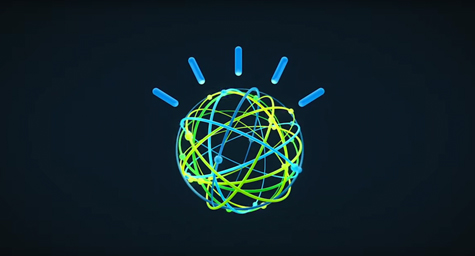 IBM is bringing smart technology to healthcare to enable patients and providers to make smarter healthcare decisions. The technology is known as Watson and it rose to mainstream fame by using its smart capabilities to win $1 million on the TV show, "Jeopardy." Today, Watson's intelligence is being used to help the healthcare industry. In less than a year, more than 100 companies have started using the IBM Watson Health system to gain access to analytics and insights to optimize the overall healthcare experience. TheMSPHub.com featured more on how IBM's Watson is just what healthcare ordered.
How Healthcare Can Benefit from Watson
Watson is redefining healthcare by presenting the most suitable options for care. The system can read electronic health records, as well as both structured and unstructured data, to develop probabilities for the effectiveness of diagnosis and treatment.
After IBM's merger last year with a software company that makes medical image-reading technology, Watson is now able to easily see and read medical images to aid in diagnosis. With Watson, healthcare providers will be able to analyze a vast amount of data that will help make better recommendations to patients with speed and ease.
Watson is also making a difference in cancer care today. Currently, 25 cancer institutes are using Watson for oncology. Watson enables respected cancer institutes to teach the system their protocols, which can then be followed by other healthcare institutions that lack their level of diagnostics, allowing patients to receive the best cancer care regardless of their location.
Using Watson for Wellness
Watson's value extends beyond the healthcare setting. It's also being used for the practice of preventative medicine. IBM has developed a Watson app that its employees are currently using to manage their daily health behaviors. It lets people know if they're healthy, what's lacking in their diets, how much exercise they need, and warns of possible problems that could affect their health and wellness.
In the coming years, Watson is expected to become even more useful to more providers, patients, and organizations. Since Watson's potential is limitless and healthcare needs are endless, Watson could one day become a valuable healthcare resource that people just can't live without.
Examine the latest advances in healthcare. Contact MDG.
MDG, a full-service advertising agency with offices in Boca Raton and New York, NY, is one of Florida's top healthcare marketing companies and branding firms, whose healthcare clients include Dental Care Alliance, MDVIP, Max Planck Florida Institute, HCA East Florida, Primary Pharmaceuticals, and MD Now. MDG's core capabilities include branding, logo design, print advertising, digital marketing, mobile marketing, email marketing, media planning and buying, radio and TV advertising, outdoor, newspaper, video marketing, infographic development, website design and development, content marketing, social media marketing, and SEO. To learn more about the latest trends in healthcare marketing, contact MDG.