Will Instagram's Rise Leave Twitter Following Behind?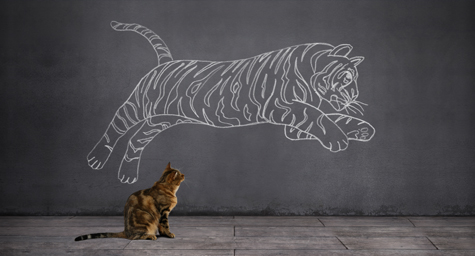 While Facebook and Twitter have long been the top two social media channels, trends and times are changing and so is the social order. According to a new whitepaper from Social Fresh with research partners Firebrand Group and Simply Measured, called "The Future of Social Media," Instagram's rapid rise in popularity has it poised to overtake Twitter and become the second-largest platform in the social media spectrum. To help digital marketers make the most of their future social spend, discover the big picture on when Instagram is expected to top Twitter for social media marketing investment.
Social Networks That Marketers Plan to Invest in Through 2016
In the future, digital marketers are planning to invest in the social media platforms that have already proven to be useful, such as Facebook, Instagram, Twitter, and LinkedIn. Interestingly, the previously popular Pinterest and Snapchat should see a lesser investment over the next few years. These findings were clearly shown in the following ranking of marketers' future social spend:
76% Facebook
42.1% Instagram
40.7% Twitter
35.8% LinkedIn
12.2% Pinterest
Instagram Snaps Up Twitter's Spot
According to research, Instagram's user base has seen much faster growth than Twitter's, with Twitter's user numbers staying stagnant over the last few years. In fact, eMarketer predicts that Instagram will surpass 100 million users in the U.S. alone by 2019, including more than half of the nation's active social network users.
In addition, Instagram's primary popularity comes from the Millennial market, with up to 90% of its users under age 35. Instagram's thriving popularity, especially with the coveted Millennial consumers, makes it a must for digital marketers to integrate into their social media marketing strategies.
Many believe that Instagram's growth has greatly benefited from the Facebook ad platform, which will continue to make Instagram look more and more similar to Facebook.
Study researchers uncovered an interesting correlation between the number of digital marketers that ranked Instagram as a top ROI social network (40%) and the amount that named it as a leading budget investment in 2016. The percentages were both approximately 40%, which showed that digital marketers have a very close alignment in marketing priorities. In contrast, 63.5% of respondents cited Twitter as a leading ROI social network, yet only 40.7% named it as a top budget investment. This gap suggests that marketers see that Twitter is starting to tumble.
Twitter Still a Key Business Forum
While Instagram is continuing to grow by leaps and bounds with consumers, Twitter will stay very valuable for businesses. In fact, the study revealed that Twitter will remain important for businesses seeking organic and social advertising options. But despite Twitter's business value, Instagram will also see growth among the business community.
Tap into the latest trends in social media marketing. Contact MDG.
MDG, a full-service advertising agency with offices in Boca Raton and New York, NY, is one of Florida's top branding firms. MDG's capabilities include print advertising, direct mail marketing, branding, logo design, creative, media buying and planning, radio and TV advertising, outdoor, newspaper, digital marketing, website design and development, online video advertising, infographic development, email marketing, video marketing, mobile marketing, content marketing, social media marketing, paid search marketing, and SEO. To learn about the latest trends in advertising and branding, contact MDG.