Will Social Media Silence the Ad Council's Public Service Messages?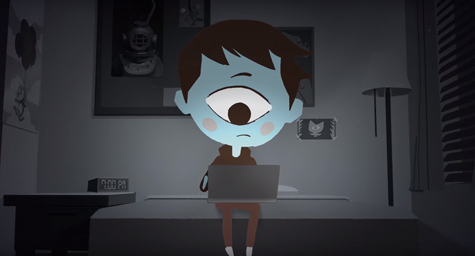 The Ad Council may have created public service announcements, but the creation of social media has called for the organization to update the status of its advertising strategies. That's because many special interest groups are now voicing their views on the more visual, virtual vehicles of social media. This has left many to wonder whether the Ad Council's social-action ad platform can stand up to today's social media platforms. Thankfully, the answer is yes as the Ad Council has adapted its traditional advertising tactics to today's social age. TheNewYorkTimes.com shared how the Ad Council is staying relevant in real time.
Storytelling is the Secret to Success
Since any organization can produce a social-action video, this has brought much more clutter and competition to the airwaves, which makes it more challenging for a message to be heard. But the Ad Council knows that good storytelling makes an impression, both personally and digitally.
In fact, good storytelling was the star of one of the Ad Council's recent campaigns on unconscious bias. The campaign featured a three-minute video ad that used sensors to translate people's movements into anonymous playful interaction. When the actual people appeared, they were of all genders, races, and ages to show that people can get along despite their perceived personal differences.
Being Open to Change
In addition to showing how the Ad Council is now addressing more controversial topics, that video ad was the Ad Council's first to integrate both digital and social elements. It was the Ad Council's first ad released on the Facebook page for the popular website Upworthy and was shared around 1.4 million times and liked 3.3 million times. Then, the ad was placed on the Ad Council's YouTube channel and other online channels, while condensed versions aired on network and cable TV.
Despite the ever-increasing competition from social-action groups and the changing nature of media, the Ad Council has continued to be the dominant player in the market. Over their 70-year heritage, they have created thousands of public service announcements, usually running around 40 ad campaigns at a time.
Each of their advertising campaigns is sponsored by a national nonprofit organization or a federal government agency and they receive ample funding from many corporations and individuals. They also receive valuable time donated by leading advertising agencies and media outlets, along with the equivalent of $1.6 billion every year in donated media time and space. All of these factors have made them one of the leading advertisers in the U.S. In addition, the Ad Council's revenue has more than doubled since 2000, which has comes in handy with the rising production costs of multimedia and multi-platform advertising campaigns.
By adapting to the age of the social media, the Ad Council is proving is to be the social-action platform for the ages.
Update the status of your brand with social media marketing. Contact MDG.
MDG, a full-service advertising agency with offices in Boca Raton and New York, NY, is one of Florida's top branding firms. MDG's capabilities include print advertising, direct mail marketing, branding, logo design, creative, media buying and planning, radio and TV advertising, outdoor, newspaper, digital marketing, website design and development, online video advertising, infographic development, email marketing, video marketing, mobile marketing, content marketing, social media marketing, paid search marketing, and SEO. To learn about the latest trends in advertising and branding, contact MDG.