Will the Apple Watch Be Good for the Healthcare Industry?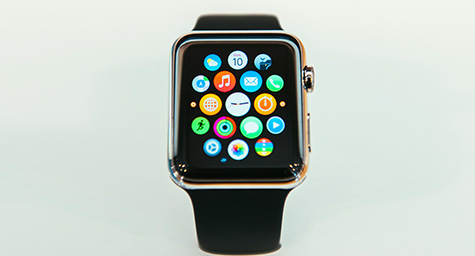 Today, poor communication triples hospital admission time, doubles the emergency response time per patient, and costs an estimated $1.7 million per year in wasted hospital time. These were just a few of the shocking statistics in a study by the Ponemon Institute that showed the critical cost and importance of communication in the healthcare industry. Other studies showed that improved communication between healthcare providers resulted in a 30% reduction in patient injuries from medical errors. It's clear that communication is the cure for many problems plaguing healthcare, which is why the Apple Watch is being considered the prescription for a better healthcare system. Forbes.com explained why the Apple Watch could bring healthier communication to care.
Proper Patient Care at Providers' Fingertips
With the Apple Watch literally right on their wrists, healthcare providers will have quick and convenient access to all they need to provide the highest-quality and fastest care to patients. As a result, their office practices and staff will become more efficient and effective in every task they perform. Other benefits of this accessibility include:
Instant and convenient access to vital patient information.
Immediate contact between patient and provider without phone calls or pages.
Direct communication with hospitals.
Improved care collaboration with the patient's other providers.
Greater accuracy of patient records.
More time efficiency for healthcare providers due to less miscommunication.
Better patient outcomes.
An optimal patient experience.
Bringing New Opportunities in Easy Reach
Many healthcare experts expect the Apple Watch to resolve or improve numerous challenges that have long faced the healthcare industry. Its impressive capabilities should ease, enhance, and expedite a vast range of medical procedures and practices, from the common to the complex. And with Apple Watch's vast value for healthcare and health maintenance, a steady stream of apps is expected to be developed especially for these issues. As a result, there's no limit to how much Apple Watch can improve the care in healthcare.
A Healthy Outlook
Of course, it may take a little time for providers to incorporate the Apple Watch into their healthcare protocols and there may be some initial questions regarding battery life and hygiene, but once the Apple Watch becomes a part of healthcare, it's expected to become both a time-saver and a lifesaver.
Watch for the latest in healthcare marketing. Contact MDG.
MDG, a full-service advertising agency with offices in Boca Raton and New York City, is one of Florida's top healthcare marketing companies and branding firms, whose healthcare clients include Dental Care Alliance, MDVIP, Max Planck Florida Institute, HCA East Florida, Primary Pharmaceuticals, and MD Now. MDG's core capabilities include branding, logo design, print advertising, digital marketing, mobile marketing, email marketing, media planning and buying, radio and TV advertising, outdoor, newspaper, video marketing, infographic development, website design and development, content marketing, social media marketing, and SEO. To learn more about the latest trends in healthcare marketing, contact MDG.