Will Your Hotel's Vanity Website Affect How You're Viewed in Search?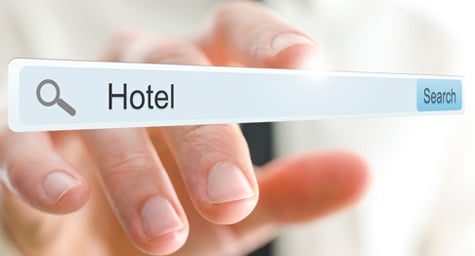 Hotels strive to make and leave a very good impression. And the first impression that many guests get is often from a vanity website. But recently, Google announced a "visibility penalty" for websites with doorway pages, which are pages with lower-quality content and abnormal keyword use. This led many hotels to worry that their sites would be deemed doorway pages and penalized in search rankings. But as long as a hotel's vanity website adds value to its users, it will not be perceived as a doorway page and won't suffer the consequences. Hotelmarketing.com featured more on why hotel vanity websites aren't bad for a hotel's rankings and why they're actually very good for a hotel brand's image.
The Value of Vanity Websites
It's important to understand that this "visibility penalty" is meant to enhance the search experience and let searchers find the most relevant results with the highest-quality content. Since doorway pages have lower-quality content that holds no value for searchers, such pages are being penalized and will fall in search rankings.
Vanity websites have real value and are not technically doorway pages. They provide in-depth engaging content that distinguishes your brand and property – serving as an informational resource. Vanity websites can bolster your hospitality marketing efforts and provide the opportunity to share your hotel's attributes while informing and intriguing users. A hotel's vanity website lets guests experience the hotel before they arrive, which is a valuable asset.
Vanity Websites Make a Hotel Look Better
Vanity websites allow a hotel to show and sell what makes it special. They entice, excite, and educate travelers planning their trips. A well-produced vanity website can help your hospitality marketing strategy in the following ways:
Sharing Your Special Story: Since most travelers compare hotels before they select where to stay, it's important to show the qualities that set a hotel apart from the rest. Vanity websites accomplish this task by highlighting a hotel's uniqueness and amenities. These sites should engage travelers with compelling content, interesting images, local details, and signature style. All of these features give travelers value, which is reflected in search rankings.
More Multi-Media Content: It's not always easy to showcase a hotel's varied features through just text and static images on a brand website. Plus, most brand websites don't fully support rich media presentations. But vanity websites accommodate richer multi-media content about the hotel and its features. This can help travelers visualize the overall hotel experience and show why a hotel is better than the local competition.
Tighter Targeting: Vanity websites let hotels target their core demographic markets, such as families, meeting planners, weddings, special events, convention planners, and more. Since each  segment has different interests and needs, these websites can be targeted to be relevant to each group.
When hotel vanity websites are filled with valuable content, they'll be viewed highly by travelers and rank high in search results.
Discover the latest in hospitality marketing. Contact MDG.
MDG, a full-service advertising agency with offices in Boca Raton and New York, NY, is one of Florida's top hospitality marketing companies and branding firms. MDG's core capabilities include advertising, branding, logo design, creative, infographic development, digital marketing, creative media planning and buying, radio and TV advertising, website design and development, email marketing, mobile marketing, content marketing, social media marketing, and SEO. To stay on top of the latest trends in hospitality marketing and advertising, contact MDG.