Wise Ways To Use Green Advertising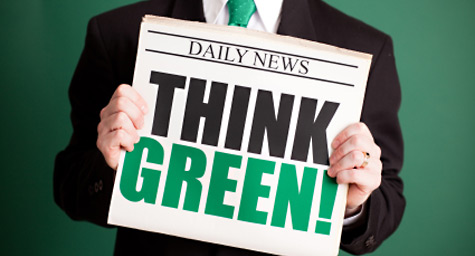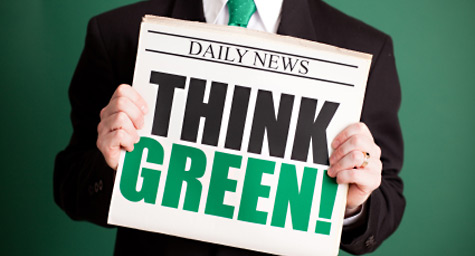 While many marketing experts believe that green advertising is good for business, opinions differ on exactly how, when, and why to use environmentally friendly messages for best effect. EnvironmentalLeader.com tried to clear up the confusion by explaining the collective thinking that's driving greener actions.
Basically, green advertising is commonly considered a company's efforts to make a product or service more environmentally friendly, along with the advertising used to promote it. Green advertising arose in the 1980s with the release of Corporate Social Responsibility (CSR) reports that revealed a company's environmental, social, and financial impacts. This provided consumers with a direct look into how businesses operated and showed whether their practices were harmful or helpful to the environment. The increased ecological awareness evolved into the green advertising movement, which has had a major resurgence today as environmental concerns increasingly capture the world's attention.
Unfortunately, there are no real definitions or standards for green advertising, so businesses have been able to use the term freely. In fact, one of the only true tenets of a sustainable product is the ability to demonstrate that it produces less carbon than its competition, since carbon dioxide is deemed to be one of the most dangerous contributors to global warming. Other than this distinction, there are no exact criteria for green claims. This has led to great confusion among both companies and consumers regarding the true meaning and the truth behind a variety of green claims. Many companies have lost credibility and customers by misrepresenting the authenticity of their green efforts. The resulting shadow of doubt surrounding green advertising continues to haunt the industry.
Still, companies are realizing the many benefits of going green, especially the cost-effectiveness of more sustainable practices. While the initial implementation of greener initiatives may seem costly, the resulting long-term savings and increased profits make them well worth the effort. Another factor driving the adoption of green practices is the  growing consumer demand for businesses to be more environmentally friendly. Today's eco-minded consumers are more inclined to place their trust, loyalty, and dollars in greener products and brands.
Just like the confusion surrounding green claims, there is much debate over measuring the effectiveness of green advertising campaigns. Determining the motivations for purchasing decisions becomes even more difficult when consumers have limited knowledge about the meaning of green claims, as well as mixed feelings over whether green products are worth the often-higher price. This leads some companies to exaggerate their green claims in the interest of profit, which ultimately hurts the entire image and industry of green advertising. To counteract that effect, the honestly green companies are working even harder to promote the authentic attributes of their green products in order to maintain the momentum behind good green advertising.
The bottom line is that green advertising can be successful, as long as it's used honestly and responsibly in the best interests of consumers and toward the goal of a better world.
MDG, a full-service Florida advertising agency with offices in Boca Raton and New York, NY, specializes in developing targeted Internet marketing solutions, exceptional creative executions and solid branding and media buying strategies that give clients a competitive advantage. Our core capabilities include print advertising, branding, logo design, creative, digital marketing, media planning and buying, TV and radio advertising, customer relationship management, loyalty programs, public relations, Web design and development, email marketing, social media marketing and SEO. View MDG's creative marketing portfolio.
Read more at Environmentalleader.com.