Women's Predominant Power In e-Commerce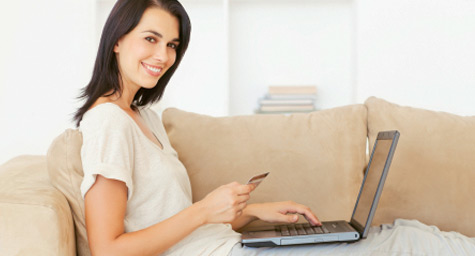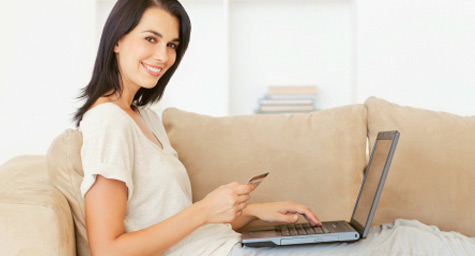 It's no secret that the web is booming, driven by consumer interest services and e-commerce. The real secret is that it's women in the driver's seat. Female users are the unsung heroines behind the most engaging, fastest growing, and most valuable consumer internet and e-commerce companies, according to TechCrunch.com. This leads many to believe that when it comes to social and shopping, women control the Internet.
Women are the driving force behind the most important net trend of the decade, the social web. Numerous studies by MediaMetrix, Nielsen, Comscore and Quantcast validate this online female phenomenon, revealing that mobile social usage is 55% female, and that women spend 30% more time on social networking sites than men.
In e-commerce, women also wind up on top. The fastest growing sites, such as Zappos, Etsy, Gilt Groupe, Groupon and Diapers are all driven by a majority of female customers. Groupon says that 77% of its customer base is female, and Gilt Groupe reports that 70% of its customers are women and they're driving 74% of the revenue.
Clearly, the consumer web is leveraging this female force, including four of the most powerful and popular sites, namely Facebook, Twitter, Groupon and Zygna. At Facebook, the majority of users are female and they drive 62% of message activity and 71% of daily fan activity. The gaming site Zygna says that 60% of its players are female. More females also use Twitter, with women tweeting more, following more people and having more followers on average than men.
According to the US Census Bureau, women oversee more than 80% of consumer spending, or approximately $5 trillion dollars annually. The fact that women control the purse strings in terms of disposable income is nothing new. What is new is the abundance of e-commerce companies and social networking sites rapidly building solid revenue and a sense of community by harnessing this female purchasing power.
This leads some analysts to question why women are currently controlling the web. While women are thought to be more social, more relationship-oriented and better at multi-tasking, these ideas have always been opinion rather than fact. Now, new research from anthropologist Robin Dunbar indicates that women are able to maintain quantitatively more relationships within every level of closeness than men.  Recognizing that this is a key factor in building and fostering social network effects, companies are realizing that more female users will likely help a company grow faster.
Businesses can benefit from this research in many ways. First, they can strive to increase their base of female customers. They can also refine their product or service to make it more appealing to women, as well as conduct testing with female users. Companies can also place women in key positions to better target female customers.
With women driving the direction of e-commerce and consumer interest services on the web, companies need to focus on understanding and unleashing the spectacular shopping and social power of women.
MDG, a full-service Florida advertising agency, with offices in Boca Raton and New York, NY, specializes in developing targeted Internet marketing solutions, exceptional creative executions and solid branding and media buying strategies that give clients a competitive advantage.Our core capabilities include print advertising, branding, logo design , creative, digital marketing, media planning and buying, TV and radio, public relations, Web design and development, email marketing, social media marketing and SEO. To view MDG's portfolio, click here.