Word Count and Positioning in Successful Email Marketing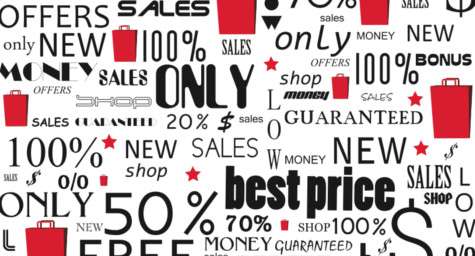 Email marketing is not an exact science, but there are certain ways to optimize email content and delivery details in order to maximize the success of an email campaign. Email marketers have long known that subject lines can have a major impact on both open rates and response rates, but recent research from Adestra delved deeper into the issue of subject lines to show how their particular message positioning and word count can significantly affect an email's performance. MediaPost.com highlighted the key findings from this research to help digital marketers choose their words wisely.
The research showed that character length was key. The top-performing subject lines were either fewer than 30 characters or longer than 90 characters, with any amount in the middle yielding poor results. The highest response rates came from subject lines with more than 90 characters because these expressed the most benefits, yet lines with fewer than 30 characters worked well in both transactional and direct-response emails.
Word count is usually synonymous with character count in subject lines, but the research revealed some interesting distinctions that could affect email performance. It showed that word count results basically mirrored the character count results in terms of both the shortest and longest working best, but the briefest subject lines, with less than 14 words, actually generated much higher engagement levels than the longest lines. The only exception was for B2B emails since their industry-centric jargon usually consists of longer terms, which meant that longer word counts were more effective in B2B email marketing.
The positioning of the subject line message also made a difference in email performance. Subject lines containing news-focused words performed moderately well, especially the terms "breaking" and "alert." Discount terms like "save," "half price" and "free" performed below average, yet the use of the term "sale" had above-average opens and clicks. Surprisingly, other frequently used positioning terms related to benefits, events, and content performed below-average in opens, clicks, and click-to-opens.
The mention of multi-channel terms like Pinterest, Facebook, and app also delivered mixed results. Interestingly, terms related to social media networks delivered generally poor response rates. This could be attributed to their ubiquitous email usage or because social networks are not as important to B2B professionals as is commonly thought.
On a bright note, personalized subject lines elicited immediate engagement. Unfortunately, this interest often diminished once the email was opened because the content was not similarly personalized. Clearly, it is vital to maintain that customized tone throughout the email content within to keep people reading and get them responding.
The main takeaway from the research is that subject lines are extremely important in email marketing and a few short words can make a world of difference. They must be carefully crafted and repeatedly tested to find the lines that lead to success in your email marketing strategy.
To implement a successful email marketing campaign, contact MDG.

At MDG, a full-service advertising and digital marketing agency with offices in Boca Raton, FL and New York, NY, our 360° marketing approach uses just the right mix of traditional and online media to reach your marketing goals. While some industries may fare better in print and others online, we strive to create a balanced approach where traditional and digital marketing efforts support each other and your message is tailored to the medium. To stay on top of the latest email marketing trends that will make an impact for your business, contact MDG.
Read more at MediaPost.com.