Would You Rather Score 2.5 Billion Online Impressions or a Single Super Bowl TV Ad?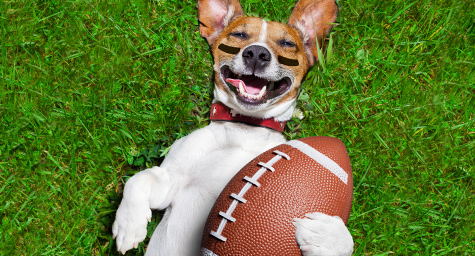 Marketers spend their careers hoping for a chance to run a Super Bowl ad, but the amount they spend on one 30-second ad could have bought 2,542,573,344 online impressions over hours. This stunning statistic came courtesy of a post-game analysis by Rocket Fuel, which also found barely any conversion benefit for the auto brands that ran Super Bowl ads during this year's game. The final kicker was finding that the $4.5 million spent on a Big Game ad could have purchased more than 2.5 billion online impressions for the lower price of $3.8 million. Marketingland.com explained why this could be a major game-changer in subsequent Super Bowl spending.
A New Digital Game Plan
These findings reflect the efficiency of digital media and compares its value to traditional channels. While digital marketing has certainly faced many challenges, new advances in tracking and targeting, along with a much larger inventory and greater cross-channel integration, are making digital ads much more appealing and worthwhile.
A Numbers Game
Sure, that $4.5 million ad was worth 30 seconds of Super Bowl glory. But consider what a digital spend at the comparatively bargain price of $3.8 million could have bought a brand instead:
45 days of prominent ads on the Facebook logout page
37 days of sponsored trending on Twitter
11 days of dominance on the YouTube homepage
9 days as the star of numerous Turner Networks' affiliated web pages
Will this data upset the Super Bowl strategies of big-name brands next year? Watch to see their final calls.
Keep up with news and views in digital marketing. Contact MDG today at 561-338-7797, or visit www.mdgsolutions.com.
MDG is a full-service advertising agency and one of Florida's top branding firms. With offices in Boca Raton, FL and New York, NY, MDG's core capabilities include branding, logo design, digital marketing, print advertising, mobile marketing, email marketing, media planning and buying, radio and TV advertising, outdoor, newspaper, online video advertising, website design and development, content marketing, social media marketing, and SEO. To stay on top of the latest trends in marketing and advertising, contact MDG today at 561-338-7797.