Wrigley and Mondelēz Try to Sweeten Gum's Image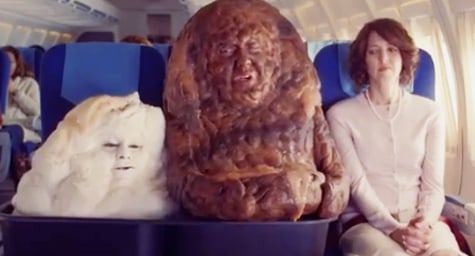 Chewing gum has gotten the short end of the stick in terms of sales over the last few years, but gum giants Wm. Wrigley Jr. Co. and Mondelēz International are trying to take a bigger bite of the candy market with advertising campaigns for their chewing gum brands. AdAge.com reported on why gum fell from favor and how the ads are giving candy consumers something to chew on.
According to analysts, chewing gum sales started slumping in 2009 for a variety of reasons, such as greater competition from other snacks, higher teen unemployment, and advertising cutbacks during the recession, and even the tinier pockets on fashionable skinny jeans.
In 2012, Mondelēz and Wrigley started to increase their ad spending but it's remained at lower levels than before the recession. At the same time, gum makers tried tweaking their products to appeal to today's teens by creating unique flavors, focusing on oral health benefits, and designing slimmer packages. Despite their efforts, sugarless gum sales dropped 6.6% over the last year, which has been attributed to a general lack of interest in chewing gum.
Now, Wrigley and Mondelēz are moving past changing the product to changing the perception through their advertising campaigns.
Wrigley's campaign for Extra featured touching moments between a father and daughter. This is a very different direction for the gum maker, who had previously promoted the practical benefits of gum, like weight loss. While this campaign for Extra marked a major shift from calorie counting to memory making, the company is continuing to promote the functional benefits of cleaner teeth for its Orbit brand.
For Mondelēz brands like Trident and Stride, their strategy focused on the healthful and helpful value of gum through messaging that promoted the oral care benefits of their brands. The company's prior ads for Trident promoted gum for good times, but their focus is shifting from fun to function.
Now, Wrigley and Mondelēz are hopeful that their advertising tactics can restore gum to glory and freshen its image as the perfect sweet treat.
Keep up with the exciting evolution of advertising. Contact MDG today at 561-338-7797, or visit www.mdgsolutions.com.
MDG, a full-service advertising agency with offices in Boca Raton and New York, NY, is one of Florida's top creative ad agencies. Our 360° integrated approach uses just the right mix of traditional and digital marketing to reach your advertising goals. While some industries may fare better in print and others online, we strive to create a balanced approach, where traditional and digital marketing efforts support each other and your message is tailored to the medium. Our core capabilities include print advertising, branding, logo design, creative, digital marketing, media planning and buying, radio and TV advertising, retail marketing, Web design and development, email marketing, social media marketing, and SEO. For more about how Kraft Foods incorporated its candy and snacks division into Mondelēz International, see "Kraft's New Grocery Business Will Boost Food Brand Advertising."