You Won't Believe How Hotel Engagement Affects Guest Reviews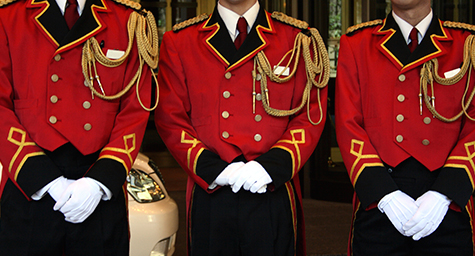 It appears that greater hotel engagement opens the door to hotel guest reviews. This was the conclusion of a new report by independent travel research firm Atmosphere Research Group and TripAdvisor on the correlation between a hotel's level of engagement and their online guest reviews. The study was based on data from more than 12,000 hotel properties in top TripAdvisor markets, along with interviews with hotel executives. HotelMarketing.com reviewed this link to reviews and shared how the study's findings can accommodate a hotel's success.
Highly Engaged Hotels Welcomed More Guest Reviews
The study showed that hotels with greater engagement performed much better on online review sites. Highly engaged hotels received:
4 times more TripAdvisor page views.
63% higher popularity ratings than competitors.
Direct exposure to 66% of travelers actively involved in hotel search.
40% higher revenue from more traveler interaction with revenue-driving products.
How Hotels Made Room for More Reviews
The success of these engaged hotels wasn't based on secrets, but was due to savvy travel marketing strategies. The most engaged hotels took certain actions that increased their guest reviews. They followed these four simple steps:
They registered the hotel's page on TripAdvisor.
Their hotel page included direct contact information with accurate Business Listings.
Each property posted at least 10 Management Photos to their page listing.
They responded to at least 25% of guest reviews.
Highly Engaged Hotels Stayed on Top of Guest Engagement
According to the study, the most engaged hotels did the most to engage their guests. They all continually encouraged guests to leave reviews about their stays. Once hotels received this feedback, they carefully reviewed these comments and used them as a guide for improvements. These actions started a worthwhile cycle because the improvements left guests more satisfied, which led to even better guest reviews and greater exposure to online travel seekers. These efforts ultimately resulted in higher awareness, bookings, and revenue.
Hotels that are uncertain about the way to ask for guest reviews can use TripAdvisor's review tools, which systematically request reviews from every single guest. In fact, the study showed that highly engaged hotels that used these tools had much better online results than before they started using them, as well as compared with other engaged hotels not employing these tools. Their results included:
30% to 80% increase in guest reviews.
40% more page views.
32% rise in CPC clicks.
25% increase in link activity with the hotel's Business Listings
Engaged Hotels Resorted to Adding Reviews into the Booking Processes
Another benefit of guest reviews is their power and persuasion in the travel booking process. Hotel executives said that publishing guest reviews on a property's direct booking channel conveys credibility, honesty, and transparency. In addition, incorporating these reviews can actually improve a hotel's competitive performance against other booking outlets by adding valuable information into the decision-making process.
Overall, the study showed that highly engaged hotels had higher reviews, results, and rewards. Explore these savvy hotel marketing strategies used by engaged hotels to open the door to success.
Discover ways to drive and deliver hotel engagement. Contact MDG.
MDG, a full-service advertising agency with offices in Boca Raton and New York, NY, is one of Florida's top hospitality marketing companies and branding firms. MDG's core capabilities include advertising, branding, logo design, creative, infographic development, digital marketing, creative media planning and buying, radio and TV advertising, website design and development, email marketing, mobile marketing, content marketing, social media marketing, and SEO. To stay on top of the latest trends in travel marketing and advertising, contact MDG.