You're Ignoring What B2B Buyers Really Want from Marketing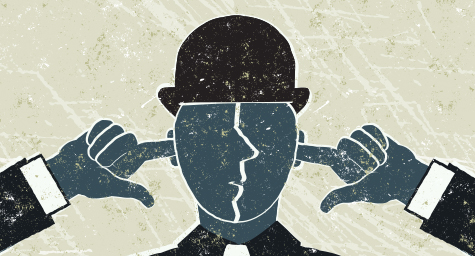 Most B2B marketers listen to consumer data and research when developing their campaigns. But it's as just as important to listen to the customers themselves, whose views should be used to guide the direction of your marketing. Luckily, recent studies have identified four main concepts that reveal what consumers are saying. CrainsCleveland.com shared these four factors to help you get in touch with the B2B buyer.
1. B2B Consumers Can't Hear What You're Saying or See What You're Selling
The ever-increasing amount of online clutter has made it harder than ever to reach and resonate with consumers. That's why it's important to be both consistent and persistent with every marketing program.
Strive to send regular marketing messages and implement initiatives on every possible platform. The more a consumer views a brand's message, the greater the chance of it making an impact.
2. Help B2B Buyers Hear You by Speaking Their Language
Many high-tech companies think that only product specs and performance figures factor into buying decisions. While these factors certainly matter, buyers also want to know about a brand's reputation and values. They want to know about its purpose and people, not just the product.
That's why it's important to develop messaging that focuses on the brand, rather than only on the product.
3. Google Leads to Searches, But Content Leads to Sales
Research has repeatedly shown that B2B audiences begin their customer journeys with search. But this is only a starting point that makes them aware of your brand. It takes more than brand awareness to result in a sale. The key to getting a purchase is developing a preference, which can only be done with content. It's content that distinguishes a brand from all of its competitors, as well as states a product's benefits, and guides a consumer through the customer journey.
4. Company Decisions Involve a Lot of Company
B2B buying decisions aren't made by a party of one. They usually involve five different buyers: the Gatekeeper, the Influencer, the Decider, the Official Buyer, and the Final User.
It's important to target all of these people with customized messages that resonate with their goals. This involves growing your customer database to ensure that your message reaches every member involved in the decision. It also requires engaging each of these buyers with highly sharable content that is simple to follow and forward.
By knowing what B2B buyers want, you can send them the marketing messages they need and achieve the company's goals.
Get down to business with your B2B marketing. Contact MDG.
MDG, a full-service advertising agency with offices in Boca Raton and New York, NY, is one of Florida's top branding firms. MDG's capabilities include print advertising, direct mail marketing, branding, logo design, creative, media buying and planning, radio and TV advertising, outdoor, newspaper, digital marketing, website design and development, online video advertising, infographic development, email marketing, video marketing, mobile marketing, content marketing, social media marketing, paid search marketing, and SEO. To learn about the latest trends in advertising and branding, contact MDG.