YouTube Amps Up Interactivity and Profitability of TrueView Video Ads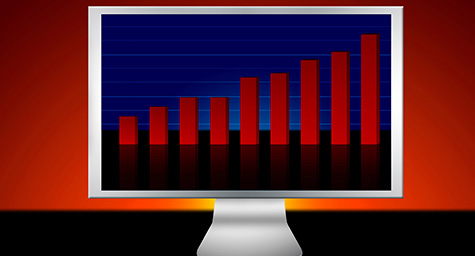 YouTube's phenomenal staying power has made the network one to watch in the media industry. Playing off the popularity of interactivity, YouTube is adding interactive cards to its skippable TrueView video ads. These cards will give marketers a way to display more details as overlays on top of their in-stream ads. They will also give YouTube another way to increase revenue, regardless of whether the ads are skipped or seen. Adage.com posted more about what YouTube has in the cards.
Adding Appeal to Ads
"We're trying to make TrueView an even better creative canvas for brands," said Phil Farhi, director of product management for YouTube Ads. "Video has always had sight, sound and motion…We're taking the next step and going deeper into interactivity."
While YouTube has always let people interact with entertainment, these new cards will let people interact with the brands placing the ads. The cards
can feature additional information about a brand and its products, along with any other details relevant to the experience, such as a list of related products or even playlists from the brand. In the coming weeks, brands will also be able to add links to their websites.
To ensure that TrueView ads aren't crowded with cards to disrupt the user experience, these cards won't simply pop up when an ad is played. Instead, the viewer will need to enable them by clicking a button in the upper right corner of the video. Once the button is pressed, the cards will appear and the viewer can interact with them.
This isn't the first time that YouTube has let advertisers place more information over video ads. But those additions could only be viewed on a desktop or laptop and were limited to simple text. But TrueView cards will work on both tablets and smartphones, as well as be able to contain images. In time, they'll also work on Internet-connected TV viewing devices, such as Apple TV and Google's Chromecast.
Playing Up Profits
TrueView ads have performed very well for both advertisers and YouTube. According to the network, there was a 45% increase in the number of advertisers that ran TrueView campaigns in 2014.
With the new interactive cards, TrueView ads offer more than ever for everyone:
Viewers will be able to easily learn more about the brands and products that interest them.
For marketers and brands, these new cards will offer increased interactivity and connection between the audience and the brand.
For YouTube, they offer an appealing way to increase revenue.
YouTube had previously only charged advertisers if a person watched their entire ad, or at least 30 seconds of a longer spot. If the ad was skipped, the charge was also skipped, so YouTube didn't earn revenue from it.
But starting in May, these new interactive cards will increase YouTube's profit potential by charging advertisers when viewers click on any of elements on the card, including the button to show the card. Even if the viewer decides to skip the ad after clicking to display the card's elements, it will be charged as a paid view.
Later in 2015, YouTube plans to expand this interactive card concept by introducing specialized cards for more customized advertising purposes.
Watch what's happening in media. Contact MDG today at 561-338-7797 or visit www.mdgsolutions.com.
MDG is a full-service advertising agency and one of Florida's top branding firms. With offices in Boca Raton and New York City, MDG's core capabilities include branding, logo design, print advertising, digital marketing, mobile marketing, email marketing, media planning and buying, TV and radio, outdoor advertising, newspaper, video marketing, website design and development, content marketing, mobile marketing, social media marketing, and SEO. To discover the latest trends in branding and advertising, contact MDG today at 561-338-7797.