YouTube is Playing Up Its Streaming Stars to Mainstream Magazines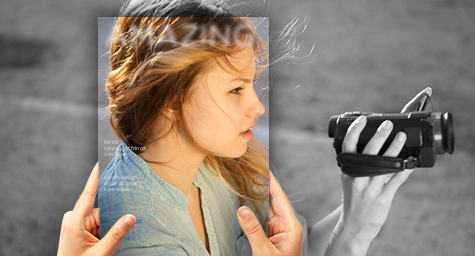 YouTube is no longer content to have its conventional content viewed in a video vacuum. The online video channel has launched a new advertising campaign to promote its popular personalities as brand-friendly faces to major magazines. The campaign spotlights how its stars are more familiar than freaky and appeal to all kinds of audiences. The move is being viewed as a solid step toward proving that its programs are more everyday than edgy. The Wall Street Journal reported that now the Web video industry is watching and waiting to see if YouTube can channel its conventional charms to those in the mainstream media.
The theme of the advertising campaign is that YouTube's content is natural and normal, with celebrities as approachable as your next-door neighbor. The ads feature favored YouTube personalities, including popular chef Rosanna Pansino, young fashion-focused favorite Bethany Mota, and big beauty artist Michelle Phan.
YouTube selected these straight-laced celebrities over more popular yet controversial characters. Their rationale was to show how their stars are both fun for viewers and friendly for brands in order to certify YouTube's universal appeal.
While YouTube will always feature a diverse range of videos, the campaign is designed to redefine their image as a site for credible and conventional content, while also bringing publicity and prominence to their worthwhile programming.
With the ads rolling out to audiences, YouTube's next step toward changing the mainstream mindset is their upcoming press event in New York on April 23. The event will present Ms. Pansino, Ms. Mota, and Ms. Phan to the prominent publishers of major magazines.
These trendsetters and tastemakers have paid little attention to Web video stars in the past, so YouTube is hoping that this big event will bring them acclaim and acceptance in the future. These Web women won't be promoting themselves, but rather pitching the mainstream value and validity of the online content channel.
Keep an eye on what's new in digital media. Contact MDG today at 561-338-7797 or visit www.mdgsolutions.com.
MDG, a full-service advertising agency with offices in Boca Raton and New York, NY, is one of Florida's top digital marketing agencies and branding firms. MDG's capabilities include print advertising, direct mail marketing, branding, logo design, creative, digital marketing, media buying and planning, radio and TV advertising, Web design and development, online video advertising, infographic development, email marketing, content marketing, inbound marketing, lead generation, social media marketing, and SEO. For the latest trends in advertising and branding, contact MDG today at 561-338-7797 or visit www.mdgsolutions.com.