YouTube Links Up with Google to Enhance its Comments Section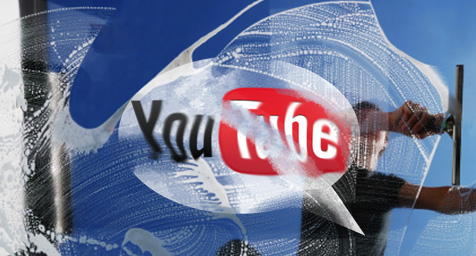 Everyone's talking about how YouTube is giving its comments section a much-needed makeover with the help of Google+. The series of changes first appeared in late September with a new design to the discussions tab for existing channels that emphasizes relevance over recentness. Another change is that comments will now be linked to the commenter's Google+ account. TheVerge.com featured details on YouTube's renovations to its conversations.
In YouTube's previous layout, comments were listed in reverse chronological order. This caused many worthwhile discussions to get buried beneath more recent, but less worthy comments. The new design gives attention and prominence to more interesting and intelligent comments, along with posts from the video's creator, people within one's Google+ network, and popular personalities on the site. It also highlights the more active conversations within the comments and threads for easier reading. Those who want to view all of the comments from the beginning can select that option from a drop-down menu.
These remarkable revisions have been wanted and needed for a long time, but it took time for YouTube to find the best way to restructure the section. It required a lot of testing to understand which comments were considered most meaningful to users. The company relied on existing signals like user votes, along with new ones like engagement levels, to develop a framework for more personalized discussions. Yet the greatest help came from Google, whose Google+ social media network was capable of providing the detailed personal data to determine which comments would be most relevant to the user.
"At a high level, what we're trying to do is to surface meaningful conversations for a particular viewer," said Nundu Janakiram, a YouTube product manager. This personalized relevance causes the comments seen by one user to be completely different from those viewed by others, which makes the comments section more compelling than ever because it speaks directly to the user's interests.
With the new design, more meaningful comments can rise to the top to prevent hateful comments from controlling discussions. In fact, a major catalyst for the redesign was the frequency of negative comments that often dominated conversations and drowned out worthy remarks. Now, video makers can look forward to having meaningful comments, rather than mean-spirited jabs, brought to the viewer's attention.
While the redesign comes as a welcome change to video makers seeking less negativity and users wanting a more personalized experience, there's some concern that the need to supply a Google+ identity for comments won't be embraced by some users. YouTube had tried to ease the transition by asking users to switch their usernames to their Google+ handles last summer. This move was meant to help users get accustomed to using their Google+ identities on the site, while also ushering a crowd of new users onto the social media network. Since YouTube is owned by Google, this comment connection is a creative way of providing Google+ with fresh and timely content while leveraging the network's personalized data. Yet for people who like to comment anonymously, this change may be unsettling.
"The only people who will be truly upset at the new system into the distant future will be the people who were abusing the current one," said Jordan Maron, a video game creator who believes that the redesign will reduce the number of spammers who use the comments section for their own promotional purposes.
The new design won't be completely rolled out until later this year, but it will start appearing in the discussion tab of video makers who have linked their accounts to Google+ and enabled comments. At the same time, Google will be refining and readying this new ranking algorithm that will ultimately determine which comments show up in each user's comment feed.
While this may seem like a sweeping change for the course of comments, it should be a change for the better for video marketers since it will allow the best to come out on top.
Leverage YouTube video marketing in your brand's digital marketing strategy. Contact MDG.
MDG, a full-service advertising agency with offices in Boca Raton and New York, NY, is one of Florida's top creative ad agencies. Our 360° integrated approach uses just the right mix of traditional and digital marketing to reach your advertising goals. MDG's core capabilities include print advertising, branding, logo design, creative, digital marketing, media planning and buying, radio and TV advertising, Web design and development, online video advertising, email marketing, social media marketing, and SEO. To stay on top of the latest trends in YouTube and video advertising, contact MDG. For a look at YouTube's remarkable reach, check out MDG's latest video infographic, "Advertisers, You Need YouTube."