USply
Building strong roots to support a global brand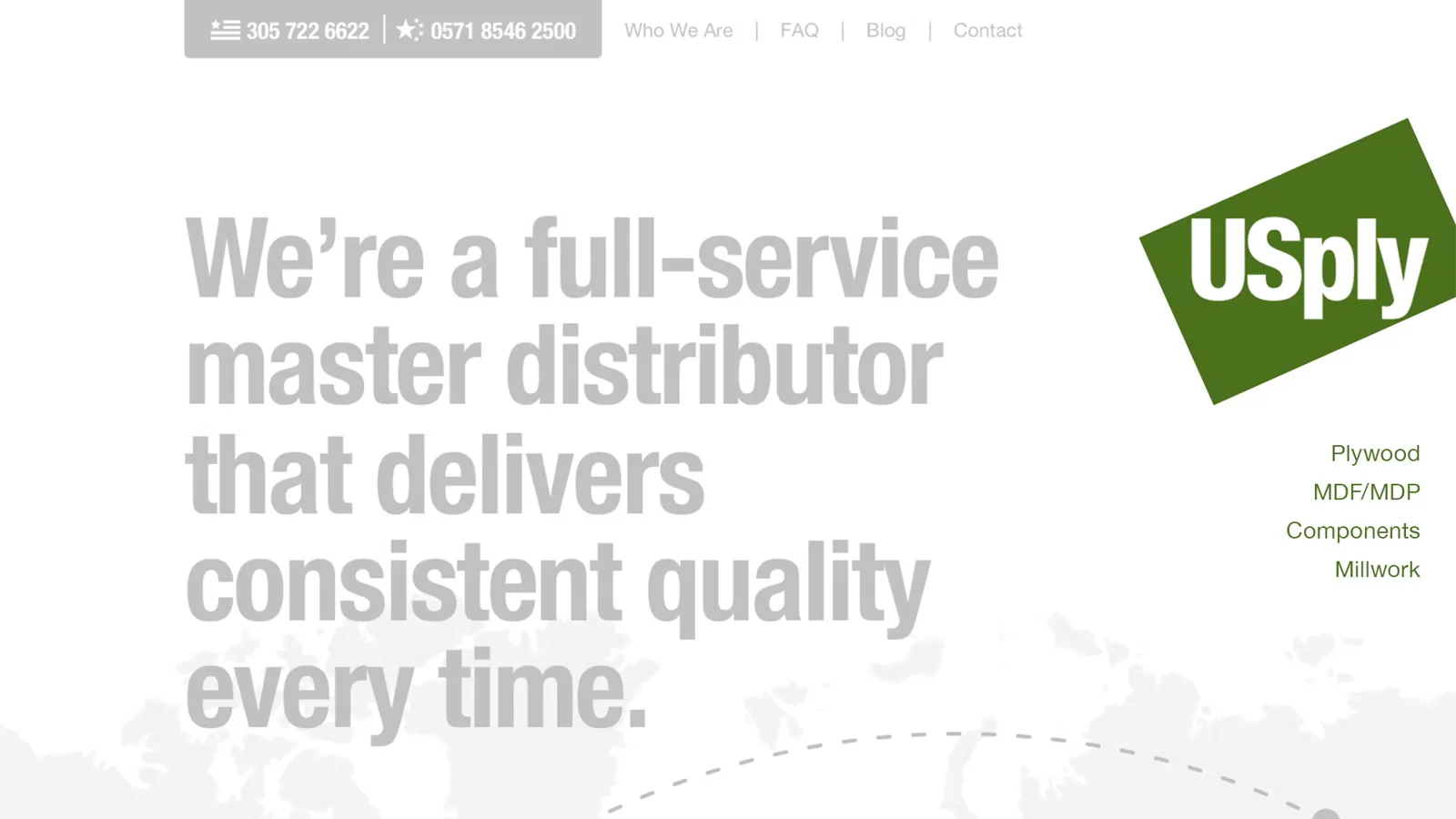 USply is a full-service, master importer headquartered in the US and China who required the digital tools to connect their products sourced from South America, Russia, Europe, and Asia to distributors around the world. MDG designed and built a website to highlight key product offerings, generate new leads, and position USply as an international leader in the wood products industry.
MDG helps navigate the global marketplace by integrating cross-country standards and information so USply can deliver on strong partnerships at every branch of the supply chain.
Delivering the perfect package
MDG designs packaging for USply's various service line offerings, taking into account international standards and worldwide shipping requirements, finding the best way to protect these products and ensure on-time and undamaged deliveries. We work with USply, international regulators, and warehousing professionals to overcome each product's own unique challenges.
Seeding a forest of lead growth
MDG is integrated into USply's marketing efforts to give the brand a cohesive narrative from naming and product architecture to collateral and sales sheets. Each building block drives a larger strategy to grow USply's brand recognition in the market, drive customer growth, and cement the company's standing as a full-service, master importer, providing reliability, quality, and value.
Having worked with MDG on a variety of marketing projects over the years, I can absolutely attest to their professionalism, responsiveness, and quality of work.
Alex Amaral
CEO