R2 Unified Technologies
Technology industry leaders choose MDG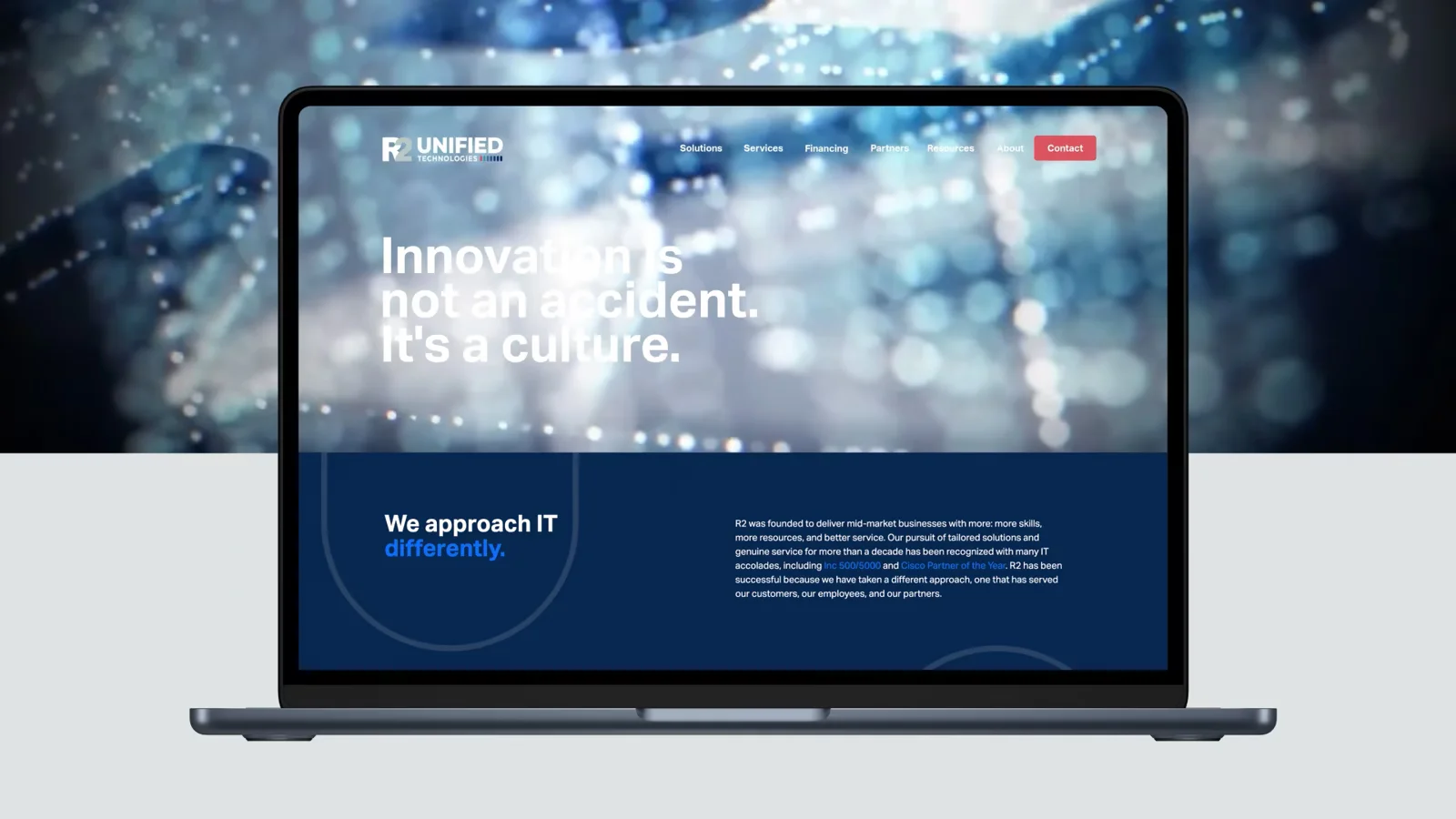 R2 delivers top-technology solutions, computer support, and IT services to mid-market businesses, governments, and educational systems. R2 chose MDG as its marketing partner due to our extensive digital experience and ability to tackle the B2B and B2C consumer journeys holistically, including the website, event support, and business development collateral.
Lead generation from top to bottom
MDG created an efficient, scalable B2B digital marketing tool, highlighting R2's cybersecurity, information technology services, cloud and data solutions, and management capabilities. This enables the team to access information immediately, helps prospects make the right decision from the beginning, and optimizes the digital sales funnel.
Events have become R2's main source of brand awareness and business development for which MDG provides comprehensive support including pre- and post-event emails, landing pages, digital displays, trade show booths, and print collateral.
Developing a strong brand for better leads
MDG designed brand awareness and business development content to support R2's efforts to bring in new business and expand their reach. The new collateral showcases the company's capabilities and highlights industry affiliations to maximize prospect interaction.
Related business services work