Signature Consultants
Seamless integration amplifies lead generation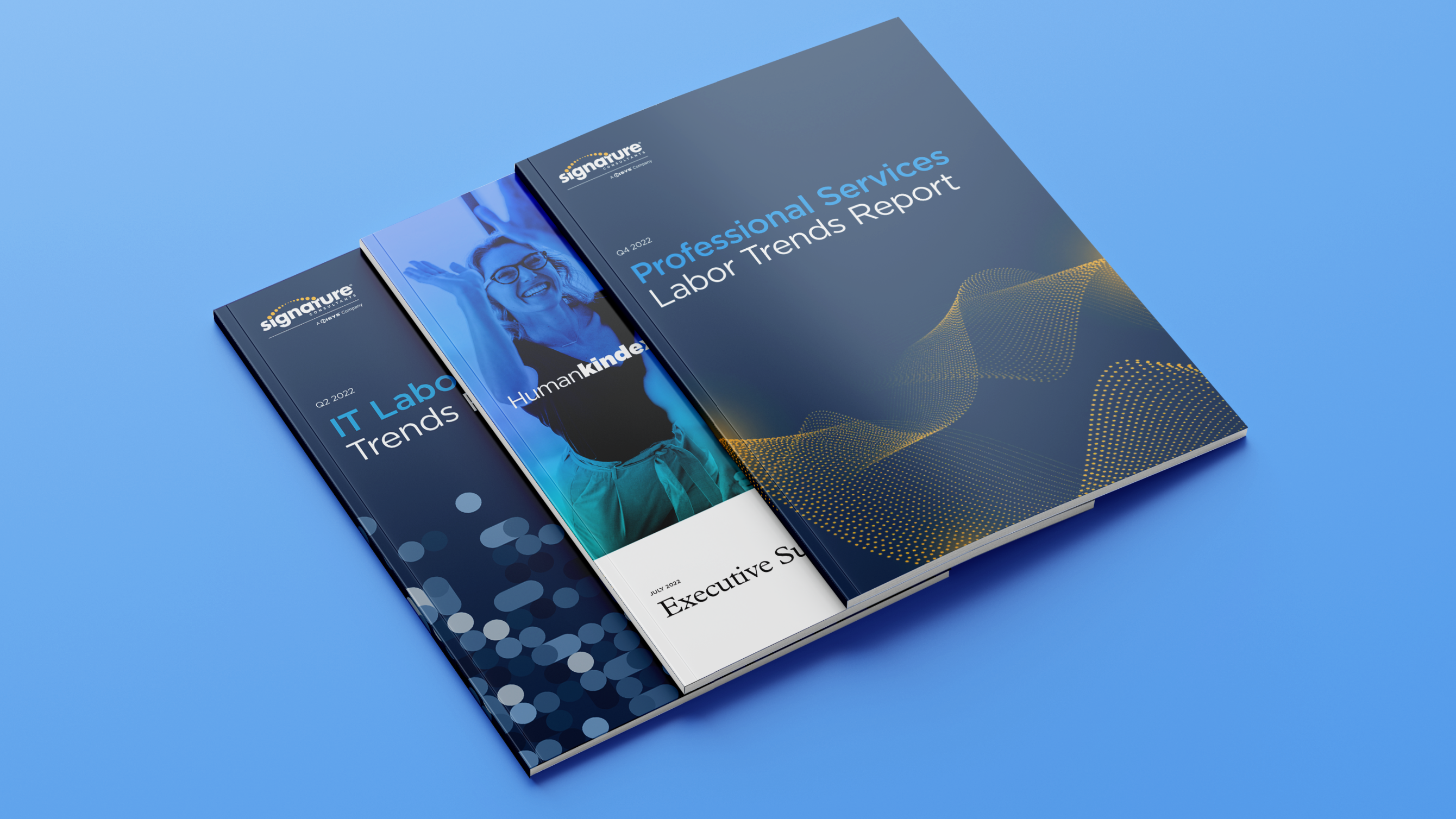 Signature Consultants is an IT staffing firm dedicated to the ongoing success of their Fortune 500 and high-tech clients and consultants. Signature Consultants' partnership with MDG has helped them foster a strategic, proactive approach to talent solutions, culture, and thought leadership. Our team has become an extension of the company by successfully integrating with the culture, giving us the opportunity to expand and enhance retention and engagement for this well-established brand while further advancing its business goals and success.
Sales enablement meets real-time agility
MDG developed a digital tool designed to organize and streamline actionable data in real-time. The platform ensures more accurate and improved communication, both internally and with business prospects, and gives a comprehensive look at placements and relationships. With this platform, the sales and marketing teams have the tools they need to be able to connect talent and companies quickly and efficiently.
Empowering loyalty through digital initiatives
To encourage mobility and transparency, Signature Consultants and MDG created an interactive, digital experience for employees and consultants to provide them with insights into the compensation, benefits, and requirements needed for each role at the organization. Employees and consultants can be more effective at planning their career trajectory and have a strong incentive to continue working with this growth-focused plan.
MDG developed internal-facing communications campaigns designed to drive employee retention and engagement. Each campaign was timed and tailored to specific audiences to deliver the most relevant messaging and focus through a mix of events, traditional, and digital communications strategies to optimize engagement and organizational alignment.
Leaders are made through strategic thinking and purposeful initiatives
We also helped Signature Consultants develop and brand a thought leadership platform that leverages their culture as a quantifiable differentiator in the marketplace and the company as a leader in the staffing industry.
Related business services work